Posts Tagged "childhood"
May 01, 2023
Since the 1980's there has been a double digit decline in the number of kids who say they read for pleasure. What accounts for this? A standardized test-driven shift towards textual analysis, where students increasingly are asked to dissect small and out-of-context segments of text, and where reading aloud and reading entire stories have fallen by the wayside. In Waldorf education, we take the opposite approach. We start with engaging the children's imaginations through storytelling and reading aloud. We know that love of reading starts with a love of stories, and that a love of reading opens up a lifetime love of learning.
This article was originally published in The Atlantic in March, 2023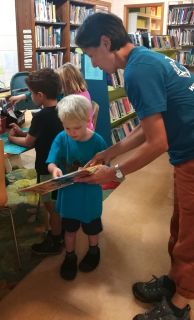 These days, when I explain to a fellow parent that I write novels for children in fifth through eighth grades, I am frequently treated to an apologetic confession: "My childdoesn't read, at least not the way I did." I know exactly how they feel—my tween and teen don't read the way I did either. When I was in elementary school, I gobbled up everything: haunting classics such as The Witch of Blackbird Pond and gimmicky series such as the Choose Your Own Adventure books. By middle school, I was reading voluminous adult fiction like the works of Louisa May Alcott and J. R. R. Tolkien. Not every child is—or was—this kind of reader. But what parents today are picking up on is that a shrinking number of kids are reading widely and voraciously for fun.
The ubiquity and allure of screens surely play a large part in this—most American children have smartphones by the age of 11—as does learning loss during the pandemic. But this isn't the whole story. A survey just before the pandemic by the National Assessment of Educational Progress showed that the percentages of 9- and 13-year-olds who said they read daily for fun had dropped by double digits since 1984. I recently spoke with educators and librarians about this trend, and they gave many explanations, but one of the most compelling—and depressing—is rooted in how our education system teaches kids to relate to books.
What I remember most about reading in childhood was falling in love with characters and stories; I adored Judy Blume's Margaret and Beverly Cleary's Ralph S. Mouse. In New York, where I was in public elementary school in the early '80s, we did have state assessments that tested reading level and comprehension, but the focus was on reading as many books as possible and engaging emotionally with them as a way to develop the requisite skills. Now the focus on reading analytically seems to be squashing that organic enjoyment. Critical reading is an important skill, especially for a generation bombarded with information, much of it unreliable or deceptive. But this hyperfocus on analysis comes at a steep price: The love of books and storytelling is being lost.
This disregard for story starts as early as elementary school. Take this requirement from the third-grade English-language-arts Common Core standard, used widely across the U.S.: "Determine the meaning of words and phrases as they are used in a text, distinguishing literal from nonliteral language." There is a fun, easy way to introduce this concept: reading Peggy Parish's classic, Amelia Bedelia, in which the eponymous maid follows commands such as "Draw the drapes when the sun comes in" by drawing a picture of the curtains. But here's how one educator experienced in writing Common Core–aligned curricula proposes this be taught: First, teachers introduce the concepts of nonliteral and figurative language. Then, kids read a single paragraph from Amelia Bedelia and answer written questions.
For anyone who knows children, this is the opposite of engaging: The best way to present an abstract idea to kids is by hooking them on a story. "Nonliteral language" becomes a whole lot more interesting and comprehensible, especially to an 8-year-old, when they've gotten to laugh at Amelia's antics first. The process of meeting a character and following them through a series of conflicts is the fun part of reading. Jumping into a paragraph in the middle of a book is about as appealing for most kids as cleaning their room.
But as several educators explained to me, the advent of accountability laws and policies, starting with No Child Left Behind in 2001, and accompanying high-stakes assessments based on standards, be they Common Core or similar state alternatives, has put enormous pressure on instructors to teach to these tests at the expense of best practices. Jennifer LaGarde, who has more than 20 years of experience as a public-school teacher and librarian, described how one such practice—the class read-aloud—invariably resulted in kids asking her for comparable titles. But read-alouds are now imperiled by the need to make sure that kids have mastered all the standards that await them in evaluation, an even more daunting task since the start of the pandemic. "There's a whole generation of kids who associate reading with assessment now," LaGarde said.
By middle school, not only is there even less time for activities such as class read-alouds, but instruction also continues to center heavily on passage analysis, said LaGarde, who taught that age group. A friend recently told me that her child's middle-school teacher had introduced To Kill a Mockingbird to the class, explaining that they would read it over a number of months—and might not have time to finish it. "How can they not get to the end of To Kill a Mockingbird?" she wondered. I'm right there with her. You can't teach kids to love reading if you don't even prioritize making it to a book's end. The reward comes from the emotional payoff of the story's climax; kids miss out on this essential feeling if they don't reach Atticus Finch's powerful defense of Tom Robinson in the courtroom or never get to solve the mystery of Boo Radley.
Not every teacher has to focus on small chunks of literature at the expense of the whole plot, of course. But as a result of this widespread message, that reading a book means analyzing it within an inch of its life, the high/low dichotomy that has always existed in children's literature (think The Giver versus the Goosebumps series) now feels even wider. "What do you call your purely fun books for kids?" a middle-grade author recently asked on Twitter. A retired fifth-grade teacher seemed flummoxed by the question: "I never called a book a fun book," she wrote. "I'd say it's a great book, a funny book, a touching book … So many books ARE fun!!"
And yet the idea that reading all kinds of books is enjoyable is not the one kids seem to be receiving. Even if most middle schoolers have read Diary of a Wimpy Kid, it's not making them excited to move on to more challenging fare. Longer books, for example, are considered less "fun"; in addition, some librarians, teachers, and parents are noticing a decline in kids' reading stamina after the disruption of the pandemic. You can see these factors at play in a recent call for shorter books. But one has to wonder whether this is also the not-entirely-unsurprising outcome of having kids interact with literature in paragraph-size bites.
We need to meet kids where they are; for the time being, I am writing stories that are shorter and less complex. At the same time, we need to get to the root of the problem, which is not about book lengths but the larger educational system. We can't let tests control how teachers teach: Close reading may be easy to measure, but it's not the way to get kids to fall in love with storytelling. Teachers need to be given the freedom to teach in developmentally appropriate ways, using books they know will excite and challenge kids. (Today, with more diverse titles and protagonists available than ever before, there's also a major opportunity to spark joy in a wider range of readers.) Kids should be required to read more books, and instead of just analyzing passages, they should be encouraged to engage with these books the way they connect with "fun" series, video games, and TV shows.
Young people should experience the intrinsic pleasure of taking a narrative journey, making an emotional connection with a character (including ones different from themselves), and wondering what will happen next—then finding out. This is the spell that reading casts. And, like with any magician's trick, picking a story apart and learning how it's done before you have experienced its wonder risks destroying the magic.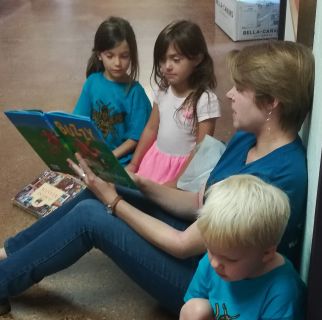 April 04, 2023
Waldorf education emphasizes thoughtful, intentional and developmentally appropriate technology use. We advocate for an experiential, relationship-based approach in early education, followed by a curriculum for older students that helps them understand tech as a tool, and engages them in conversations around digital ethics, privacy, media literacy, and balanced use of social media and technology. Our approach gives Waldorf graduates the tools and knowledge they need to be independent, creative, and ethical digital citizens. At Rudolf Steiner School of Ann Arbor, Cyber Civics is a required class in grades 6-8 and Computer Science and Programming are taught at the high school level.
This post was written by Soni Albright and originally published on cybercivics.com
As we celebrate Media Literacy Week… it's hard to believe that Waldorf schools in North America have been leading the way when it comes to Media Literacy education.
What's that? Waldorf schools and "Media" Literacy?
Do you mean those schools that are notoriously low-tech, and focus on things like face-to-face communication, hands-on learning, the great outdoors, and an art/music/movement integrated curriculum?
Yep, those schools!
Cyber Civics was founded at a public charter Waldorf school —Journey School—in 2010. Since its inception, most Waldorf schools (private and public) in North America, and many more internationally, have adopted the Cyber Civics program in their schools, and the vast majority have been teaching the lessons—which include digital citizenship, information literacy, and media literacy— since 2017.
Fast forward to 2021. The United States and most of the world is just now talking about the 'need for digital citizenship' and the importance of 'educating our youth' about media use, misinformation, balance and wellness and, most importantly, how to use tech ethically and wisely.
People worldwide are asking themselves "How do we control this Pandora's Box after the pandemic? What can we do to help our kids help themselves in the digital landscape?"
All the while, Waldorf schools have been quietly holding this conversation with intentionality and patience: asking families to be thoughtful, mindful, discerning, and slow with media access for children. Not to deprive them, but rather to give children the gift of childhood—the endless opportunities that come with downtime, boredom, and unscheduled freedom. To favor face-to-face interactions over abstract experiences. To work on self-regulation, problem solving, physical movement, and social-emotional regulation.
By the time Waldorf students get to middle school, even though many aren't using digital media at the same level as average kids their age, most are participating in weekly Cyber Civics lessons ranging from simple concepts such as what it means to be a citizen in any community and how to apply that to the digital world to more advanced topics such as: privacy and personal information, identifying misinformation, reading visual images, recognizing stereotypes and media representations, and ethical thinking in future technologies.
While many middle school students know their way around the device / app / platform, they haven't been trained much in ethics, privacy, balance, and the decision-making aspects actually needed to survive and thrive in the digital age during adolescence.
We are so grateful for all the Waldorf schools that recognized the need for this important curriculum years ago, and who have grown with us over the years. We have learned with you, about our young people and what they need from us as examples and digital citizens.
Thank you for paving the way for this curriculum to be brought to so many other schools and community groups beyond the Waldorf sphere—public and private schools... Catholic, Hebrew, Montessori, and more.
And please take a bow for being the Media Literacy role models the world so desperately needs.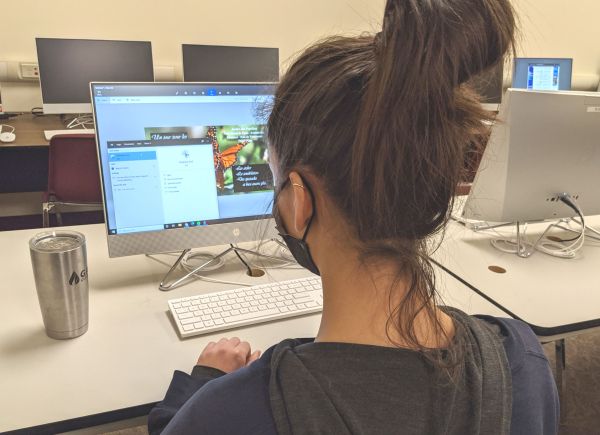 January 18, 2022
Adapted from Acorn Hill Waldorf Kindergarten
Children are constantly picking up on what is OK to talk about, what is off limits, and how adults react to the topic. Here's how to begin or continue a discussion about race with your child.
Like many other topics, race can be challenging for adults to discuss among themselves, let alone with their children. But while open dialogue about race is limited in our society, that doesn't mean you can't make decisions and set the tone for discussions about race in your home. Talking with young children about race is an opportunity - one you may or may not have experienced when you were growing up.
Some well-meaning parents feel if they do not address the topic of race, their children will be "color-blind." But the reality is that race does have meaning in our society. Your conversations with your child will depend on your own racial identity, the racial make-up of your family (immediate and extended), and your values regarding race—both those you express and those you imply.
Like other crucial conversations you might be beginning to have with your child right now, race discussions should start early and evolve as your child grows.
What They Understand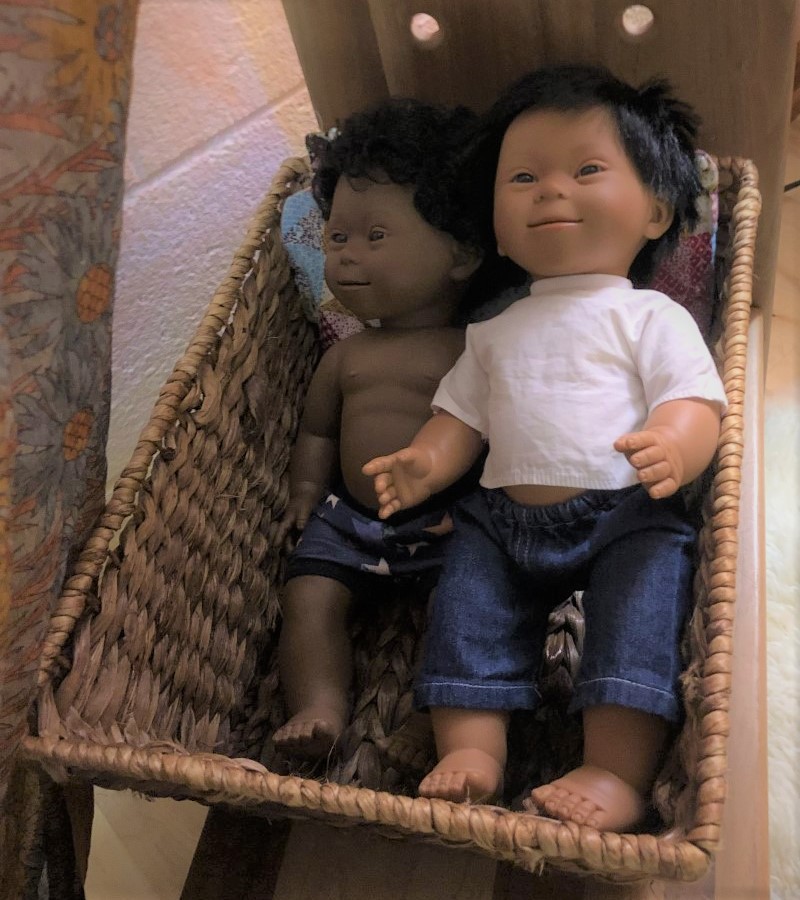 Kids under 24 months do not understand the adult meaning of race: the historical implications of it or how the history and current meaning of race affects our society, but babies and toddlers are beginning to notice differences in appearance. It might be that the child simply looks longer at or perhaps points to a person who looks different from the people she's most used to seeing in her everyday routines. During these moments, the child looks primarily to the adult to gauge their own interest and reaction—toddlers this young are still reliant on their parents' opinions and actions to shape their own. This goes without saying, but how you act around and discuss people from your own culture and other cultures is what your child will first consider appropriate. Toddlers internalize the beliefs of their family and immediate society, a process that will continue throughout their development.
As the children grow, so does their awareness and their misconceptions about race. Studies have shown that by three years old, children are choosing playmates by race and by ages 4-6 their racial prejudices peak. By ages 5 and 6, children are already holding many of the viewpoints that the adults around them have on race. Not speaking to them about the topic means that they are making their own assumptions, and forming their own biases
What to Say
Say something! Your child's understanding of race begins both with what you will talk about and what you do not discuss. Children learn that when they ask a question about someone's race and they are shushed, it's not something they can discuss and is therefore taboo. Talking about race normalizes the topic and makes it less scary for kids.
As any parent who's caught their toddler staring at someone in the checkout aisle or pointing to a passerby in the mall will tell you, racial observations may be embarrassing. It really is important, though, for you to address your child's observations and take that moment to acknowledge the differences they are taking note of.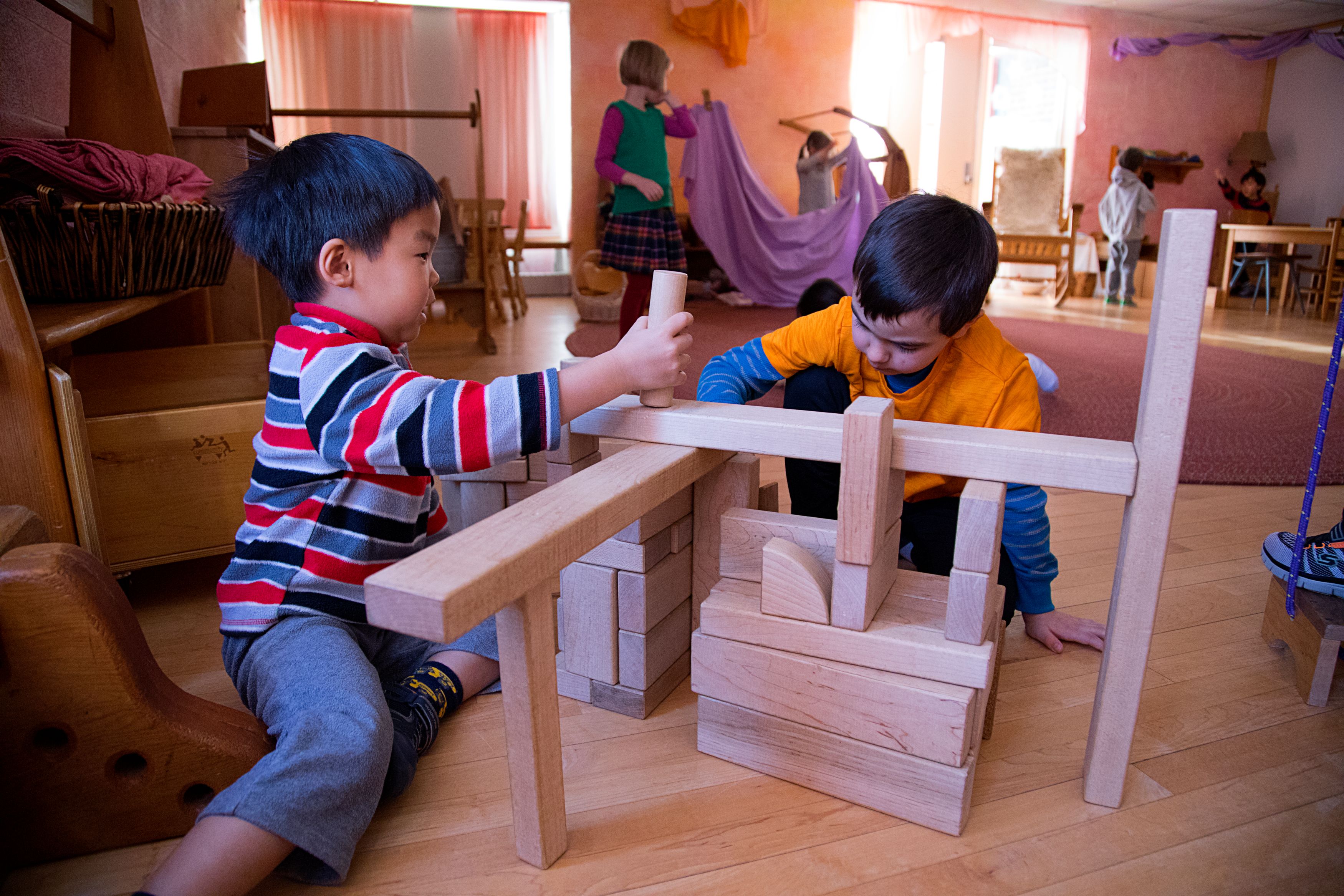 When your child points out (or later asks questions about) people with different skin color than his, address it. For example, if your child is white and asks why an African-American child's skin is brown, explain, "Grownups and kids have all different skin colors. Some have tan and some have brown." When possible, use accurate ethnicity language with your child: "She is white (or Caucasian)/African American (or black)/Latinx (or Hispanic)/Asian-American," etc.
Though toddlers likely won't ask questions about race, children in preschool or grade school will have the vocabulary to articulate observations. Your child might ask why a person has skin a different color or hair a different texture than his. When he does make an observation or inquire about a race, answer the question and give correct information, which may mean doing some homework yourself. Think about and take responsibility for the stereotypes and assumptions we all have about race.
These are some basic ways you can prepare for a lifetime of conversations with your child about ethnicity and diversity
Self-reflect. Take some time and think about your own racial identity, the assumptions you hold, and what lessons you would like to teach your children about race. Talking with friends, family, and other parents can be really helpful. Look for other parents who are interested in open dialogue about race in their families. Talking with other adults will also give you clarity and increase your comfort level when answering questions if this is a challenge for you. Remember, this is often a scary process for adults. Understanding and challenging that fear will be helpful in conversations in your family.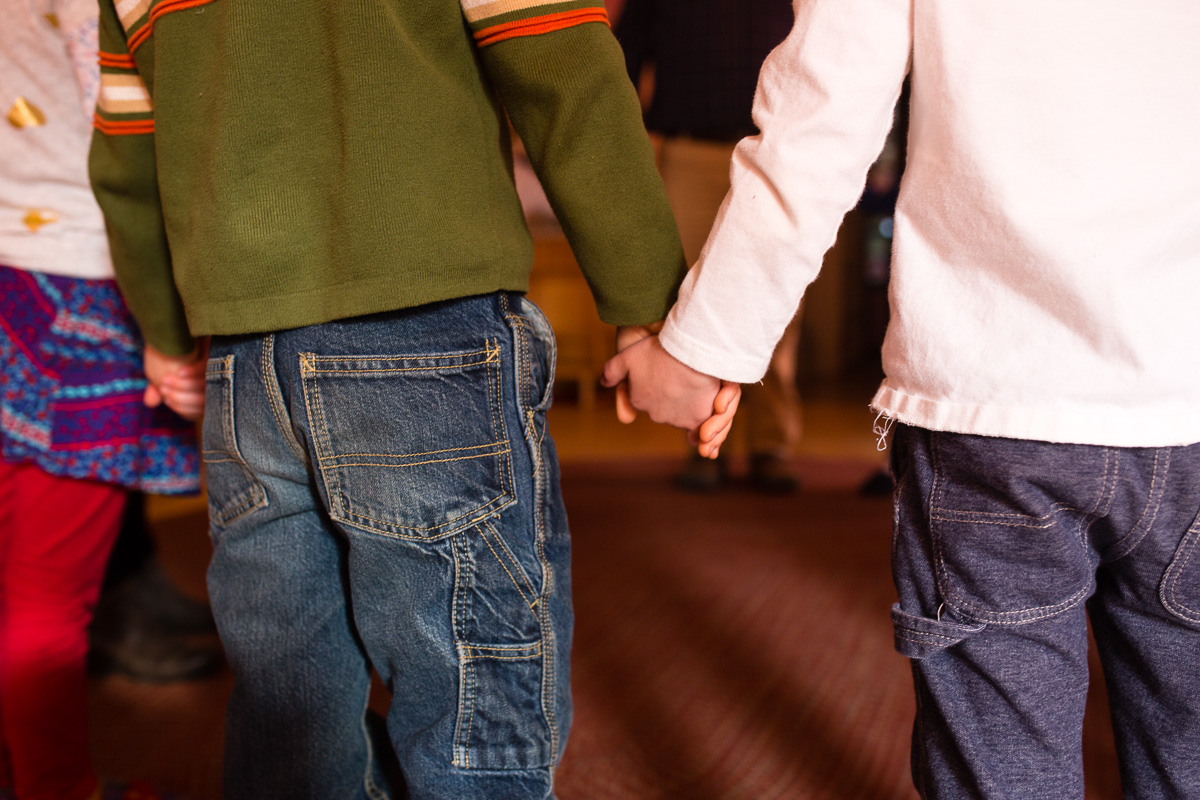 Don't avoid the topic. Particularly in white families, some parents decide to not discuss racial differences. This reinforces that it is a taboo subject for your children. When you have had early conversations about appearances, for example, as your child gets older, you can also begin discussions about racism.
Work on Empathy. Developing empathy comes from knowing your own feelings and beginning to understand feelings in others. How you interact with other people and respond to situations works on shaping that within your child. It may seem small and simple, but it is laying the foundation for how they treat, advocate for and think of others. Here are some Teaching Empathy Tips.
Look at your environment. Self-reflecting also means taking inventory of the images, stories and people that your child sees on a daily basis. Looking at your child's toys, books, media influences, family, friends and neighborhood/community allows you to see areas for growth or conversation.
Read Books. Books are wonderful because they serve as windows into another's world, reflections into your own, and give children the ability to connect with others. They also serve as good talking points for bringing up discussions about differences, injustice, and provide ways to celebrate and normalize diversity. Our Early Childhood Library offers a great selection of titles.