Posts Tagged "alum"
September 08, 2022
When we think of progress, many people refer to the "giants" who propel an organization forward. In reality, it's all the "gnomes" who do the hard work that makes a community successful. This is certainly the case for Rudolf Steiner School of Ann Arbor. With humble beginnings in a three-room building near Cobblestone Farm in 1980, and eventually a home for our K-8 program on Newport Road, our growing community of inspired parents and teachers had a vision for a full PreK-12 program.
A high school study group was active for many years and eventually, the College of Teachers hired Agaf Dancy in 1996 to spend a year preparing to welcome 22 ninth and tenth graders in the fall. A valiant effort was made by Robert Black, Margot Amrine, Becky Schmitt and Judie Erb to build the high school on the Lower School's Newport Road campus, but there was resistance in the surrounding neighborhood. Judie proposed the Genesis building on Packard Road and Agaf found the ideal faculty team of Mary Emery (Humanities) and Geoff Robb (Science), who were trained Waldorf high school teachers. Navigating precarious waters, Judie, Margot and Fred Amrine won over a reluctant Board and in the fall of 1997, 22 high school students attended classes in the basement of the Genesis building.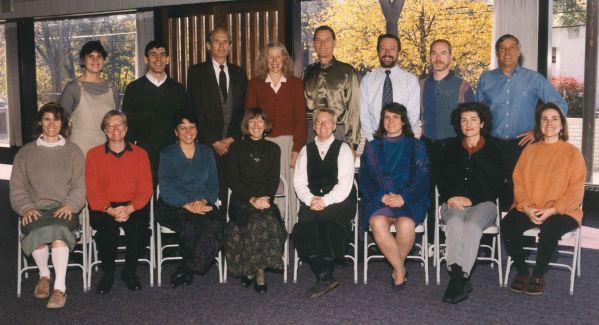 Ashlea Walton (HS' 01) recalls, "It didn't matter that our classes were small or that we were learning in a basement. Ms. Emery and Mr. Robb, along with the other faculty, made us feel part of a family and the subject areas were enlivened by their enthusiastic approach to teaching."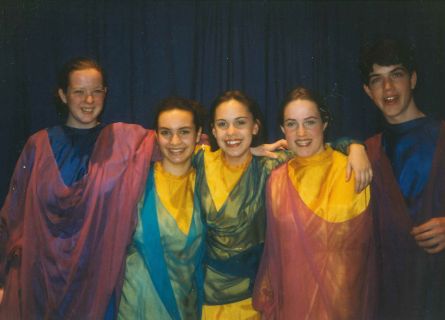 Caroline Freitag (HS '02) has known since 7th grade that she would be a Waldorf teacher and is now in her seventeenth-year class teaching, working right here at RSSAA! As one of the pioneering high school students, Caroline didn't realize initially, "… but I was seeking a high school experience where I was seen by my teachers and peers. These strong personal relationships, along with a wide array of educational opportunities and trips, led me to pursue a college experience that offered the same things."
Mary and Geoff led an amazing team of supporting faculty including Elena Efimova (Art), Robert Santacroce (Eurythmy), Erica Choberka (Biology), Janice Sanders (Instrumental), Barbara Brown (Bookbinding & Basket-weaving), David Van Eck (Technology) and Margot Amrine (History).
Erica Choberka was a teaching assistant at University of Tennessee, Knoxville and started her high school teaching career at RSSAA. Along with teaching most of the science classes, she briefly taught gym and writing as well - it was all hands-on deck. As a twenty-something herself, she would sometimes hear students listening to "Sublime" on their boombox and resisted the temptation to join them (she was a fan).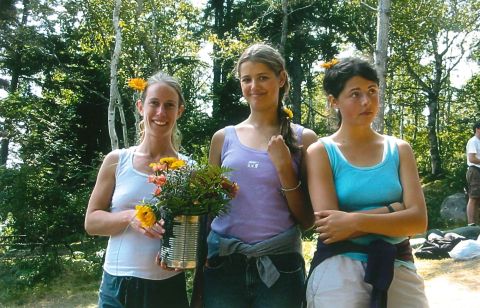 Elena Efimova held classes in her home art studio, where students were bussed daily. Her whole house was open to the students - snacks and drinks in the fridge, bathroom in the master bedroom, and a "hotel lobby" in the living room. Some students even stayed for dinner if their parents showed up late. The first senior mosaics (the Five Elements) were created by the first graduating class of five students and now hang in the hallway at the Lower School.
Eventually, we needed more space and in October 2001, a six-acre homestead and factory, located on Pontiac Trail, was purchased to be the permanent home for our growing high school. A staunch group of eager, professional volunteers, who dubbed themselves "The Four Musketeers" (Tim Vachon, Victor Leabu, Robin Grosshuesch and Robert Black) donated both skilled labor and materials to improve the Frame House and the Stone House buildings on the property into administrative spaces. The generous support of key donors, like the Fox family and Erb Downward family and Seyhan Eğe, empowered a whole host of volunteers from families, students, staff and faculty to put the final touches on the former factory building, built by Christman Company and sub-contractor Brivar. The new campus opened in the fall of 2002.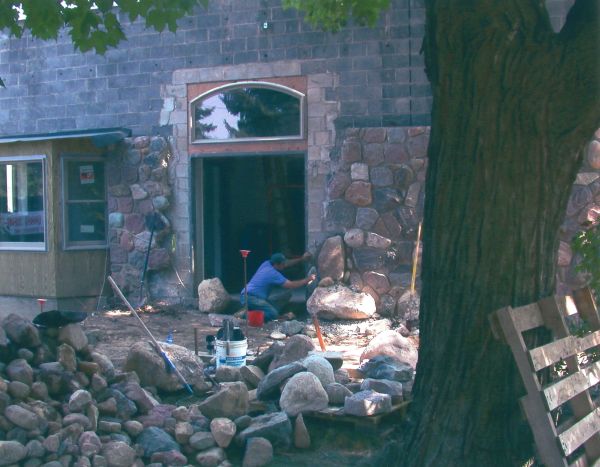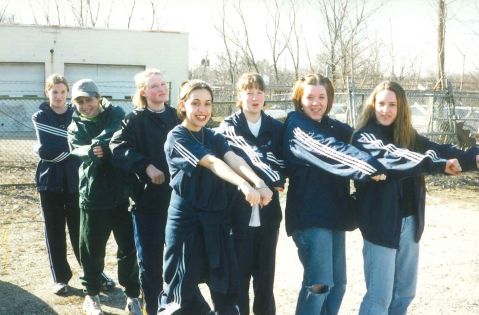 When Evan Schmitt (HS '01) reflects on his time at RSSAA, "I don't think a day goes by where I don't apply the lessons I learned during my time at the Steiner School. So much of my job is talking with organizations about their role in creating a fairer, more secure, and more equitable global economy where individual rights are respected and protected. The seeds of that ethos were planted in me every day I walked into that school…by the teachers, the community, and my fellow students". As a junior, Evan was key in organizing the first basketball team, coached by Bob Cosey. The sports teams gained momentum, sometimes "borrowing" 8th graders to complete the teams.
In 2008, RSSAA received our largest gift, a bequest of $834,000 from Seyhan Eğe's estate. This gift paid for a dedicated middle school building in 2016 and launched the Inspire. Create. Lead. Capital Campaign for a high school campus expansion of a gym, lab, classrooms, and performance spaces in 2018, solidifying the commitment to a full PreK-12 Waldorf education.
Although our spaces are beautiful and inspiring, it's our faculty that make our school an exceptional experience for students and families. A high school parent recognized that during the pandemic, everyone was managing stressful situations and our faculty and staff were doing the same. However, they were also striving to provide the best experience they could for our students along with taking pay cuts to balance the budget. That is devotion.
These stories have reminded us of where we've been and how many involved families helped us get there. We are entering the next phase of our development, with seeds being planted to eliminate debt and build an endowment, to create an outstanding Waldorf educational experience that supports our students with outstanding educators, passionate administration, facility maintenance, and financial stability.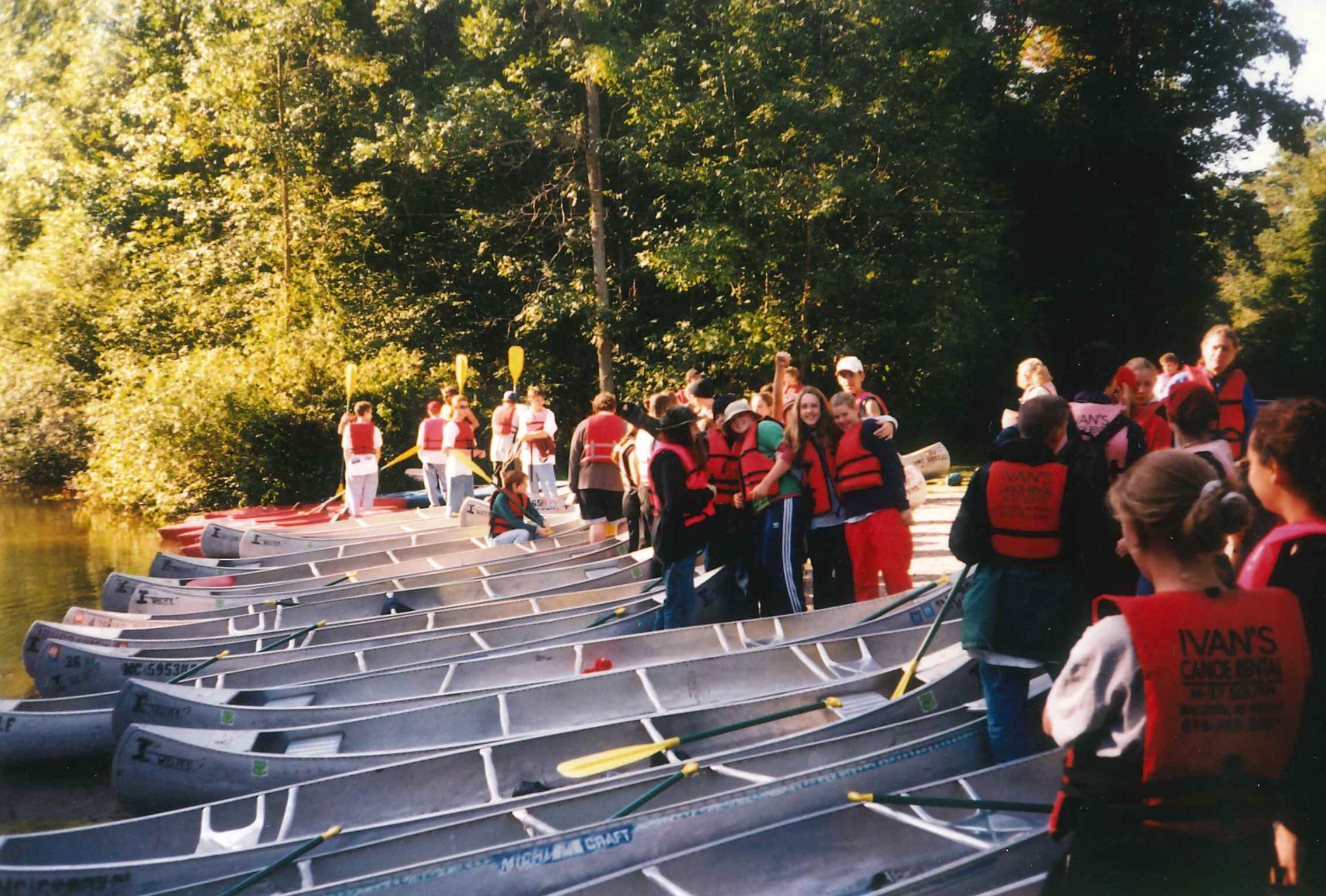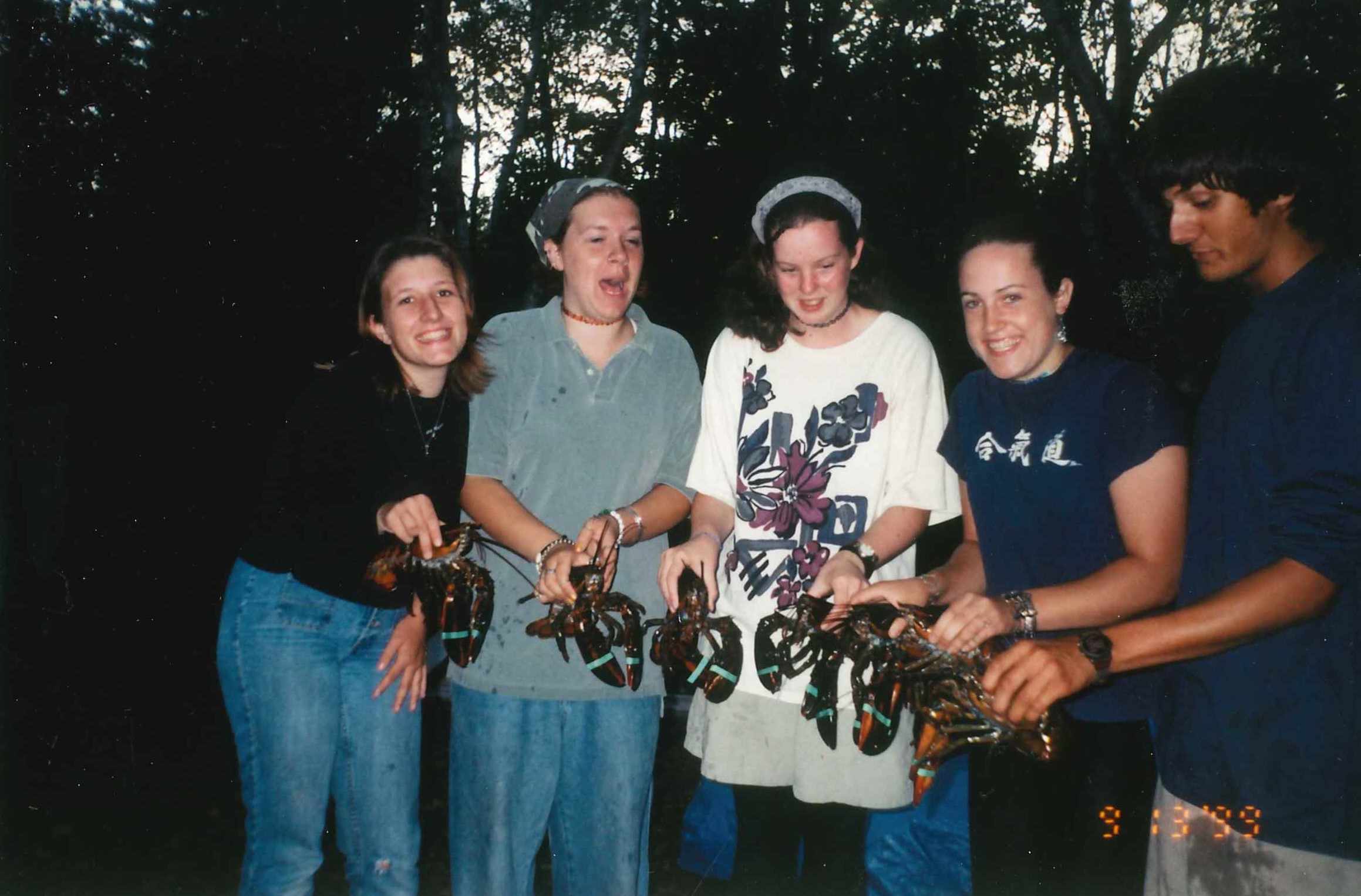 May 17, 2022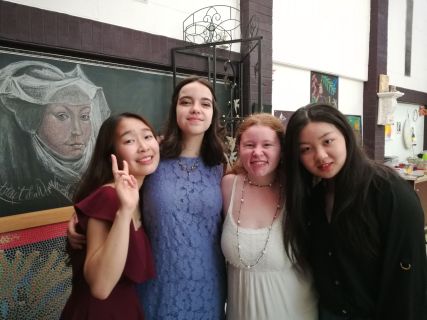 Motivated students and families from around the world look for immersive experiences at American high schools where they can learn English, absorb American culture, and prepare for post-secondary education at English-speaking institutions. As the Waldorf movement continues to grow around the world, some international parents are looking for a Waldorf high school experience when their own country doesn't have a program established. At the same time, there are international families who have never known about Waldorf education, but appreciate the liberal arts curriculum, community feeling, and host-family experience the Rudolf Steiner High School offers. Over the past 18 years, 75 international students have found their way to Steiner High school and have emerged with skills and relationships that have prepared them for their next steps in life.
Mary Zeng ('21) deeply appreciates her experience here. What was important to her, and her family, was to find a school that assisted her learning English along with broad academic coursework. Thanks to our smaller classes, she was able to form supportive relationships with her teachers that continue today. Her immersion in American culture with a Rudolf Steiner School of Ann Arbor high school family both dramatically increased her acquisition of English and gave her a caring environment to navigate her high school years. She sees the relationships she built with classmates, her host family, and the wider Ann Arbor community, as her home-base in America as she attends University of Massachusetts - Amherst.
When Vivian Wang's ('17) parents were trying to find an American high school for her to attend, they were looking for a good experience both with an English-speaking family - so she could learn the language and culture - and an academic setting that appreciated both the sciences and the arts. Vivian's host family had a 1-year-old child and they loved getting to know Vivian and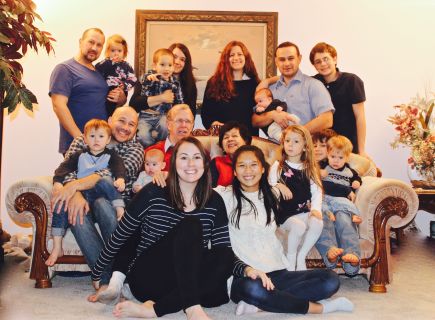 helping her study for classes and learn English. She continues to stay in touch with them and they even helped her move to Atlanta to attend Georgia Tech. Vivian also appreciated the strong relationships she had with her teachers, where she was encouraged to ask questions and be proactive in her learning.
For Irene Zhang ('21), two of the reasons she came to RSSAA were to continue studying at a place that was more artistically oriented, and finding a home-life experience in a city that was safe. In Ann Arbor, she lived with a Chinese-American family who had small children and she had a marvelous experience. She became a part of their family, and they treasured the opportunity to learn from her. She looks forward to visiting them during breaks from her studies at Tufts University.
The host-family experience is just as rewarding as the educational. For many, the international student becomes a part of the family, participating in their customs, meals, and celebrations. Irene's host mother, Bing Li, found the hosting experience wonderful for her family with two young children. During the pandemic, they got to spend even more time with Irene and she truly became part of their family. High school families enjoy a peer-to-peer experience that can enhance the high school years for their own student as well as their guest student. Some past host families are looking forward to hosting another international student when the opportunity arises.
The city of Ann Arbor is attractive to many international students because of its safety, a large international community (especially for Asian students) and being within the vicinity of the University of Michigan. For a teenager, Ann Arbor provided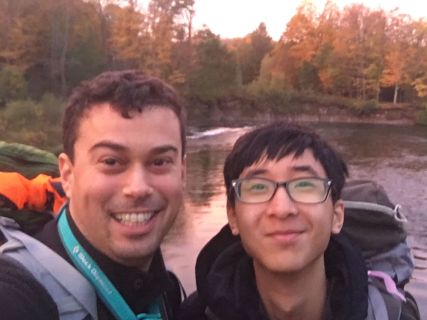 outlets beyond school to connect with others. Mary took tennis lessons at a local club and explored the various teen locales in the region. Irene attended UM football games with friends and immersed herself in artistic experiences. Learning soccer was exciting for Vivian, and she found the coach very helpful and her teammates welcoming. Students also can participate in a variety of after-school clubs, like Model United Nations, that connect them in new ways to their American classmates.
International students at RSSAA also form bonds with each other as they take English as a Second Language (ESL) classes, led by skilled ESL teachers who become a reliable support-system to complete their academic coursework. For some students, these teachers become a sounding-board for other questions or concerns they have during the school year.
Our international students have found a well-balanced program at RSSAA that brings the warmth of a family experience while undertaking an American high school education. For international students and host families alike, an impactful, life-changing experience can happen, and relationships are created that can continue years after graduation!
If you're interested in learning more about how you can help create an amazing experience for an international student, please reach out to Sian Owen-Cruise at sowen-cruise@steinerschool.org.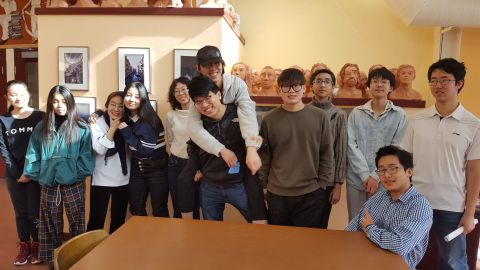 April 26, 2022
Working to rebuild community and identity in the aftermath of the Vietnam War.
Bryan Thao Worra is a talented Laotian American writer, poet and community activist and has forged a path connecting experiences of refugees with the restorative aspects of writing. Born in Vientiane in the Kingdom of Laos, Bryan was adopted at three days old by an American pilot named John Worra, who flew for Royal Air Lao. He arrived in the U.S. six months later and eventually settled with his family in Saline, Michigan. He joined the Rudolf Steiner Lower School in it's fledgling years (early 1980's), when the school had mixed grades and only two classrooms. After graduating from 8th grade at RSSAA in 1987, he went on to Saline High School and eventually Otterbein College.
Bryan's leadership in the writing community is being acknowledged during a livestreamed event at the Library of Congress on May 2 in recognition of Asian American and Pacific Islander Heritage month. Appreciating his accomplishments, we reached out to him in order to learn a little about his thoughts on his Waldorf education and ideas around the arts and advocacy.
Your work over the last 20 years has focused on refugee resettlement and the arts. Can you tell us how you've connected with refugees through your writings and Southeast Asian diaspora?
The last two decades have taken me across the globe, searching for others who were scattered in the diaspora that followed the end of the Southeast Asian conflicts of the 20th century. I'd understood that many of the elders who were so fundamental to understanding how and why we are in America were passing away even as the younger generation didn't always know how to ask the questions they needed to preserve their family and community histories. In the United States, and in many parts of the world, those who don't understand their roots are often among the most easily exploited and many will find themselves adrift if they cannot understand who they have been, and how to express a future they see themselves in.
One aspect of my process has involved committing to a range of stories, poems, artworks and presentations on both the historical and the wildly imaginative, the cosmic and the everyday and to encourage my fellow refugees to consider different ways of expressing their own experiences and dreams. To give them the freedom to feel that it's ok to risk and to write more than one story, one poem, one idea to pass on to the next generation.
You joined RSSAA as a very young person. What do you remember about your experience with Waldorf education that has shaped your poetry and writing, or you as a person?
At first it was a startling experience, but a wonderful challenge engaging both my logical and creative sides. Our teachers there helped me find the confidence and initiative to direct my own learning and response to given lessons. One of the most important parts of that experience was creating my own textbooks. That absolutely impacted how I eventually made chapbooks and poetry collections later, and my enthusiasm for having experience on all sides of the publishing process. RSSAA prepared me for high school and college in such a way that I often felt way ahead of my peers and even a little out of place, enthusiastically seeking knowledge and ideas to share with others. It was always surprising to meet others who didn't have that energy and motivation. My years with RSSAA encouraged me to form lifelong friendships and to explore the deep connections between everything and to see my own experiences had a relationship to it all.
What role did the arts play for you as you grew up?
Growing up there weren't many books about my culture and my heritage in the encyclopedias or in popular culture. There was no clear timeline that helped me understand those essential questions: "Who am I? Where do I come from? Why am I here? Where are we going?" The arts provided a way to risk, and to experiment, to pose questions. They weren't legal depositions, but could often touch on great truths while I explored the questions of my identity and what it might mean to reconnect with others to rebuild our community after the war. Initially this was often a rather non-linear process but it became essential, much like the process in solving a jigsaw puzzle.
Do you have advice for young people who want to pair the arts with advocacy?
There are many ways to articulate a vision for a better world. Sometimes by showing a new model of possibilities, sometimes through warnings of unintended or even intended consequences. Each technique has its uses and limitations, and an artist will always face a particular risk with advocacy: Do we reinforce the existing arguments or dismantle them for something better? Pushback is possible with both. We have to commit to learning as much as we can on a given issue, and then we have to give ourselves permission to risk a new way of expressing what matters to us. And sometimes, an artist must find ways to avoid the inertia that comes from waiting for "the perfect" and instead seek "the good" and "the necessary" at a given point of time. As you get started, the key thing to remember is that you don't need to be the last word, but a word that gets the conversations started to create change.
The "Memory, Experience & Imagination in Works of Lao & Hmong American Authors" event will be livestreamed on Monday, May 2 at 6:30 pm EDT. It will be available for viewing afterward in the Library's Events Videos collection.