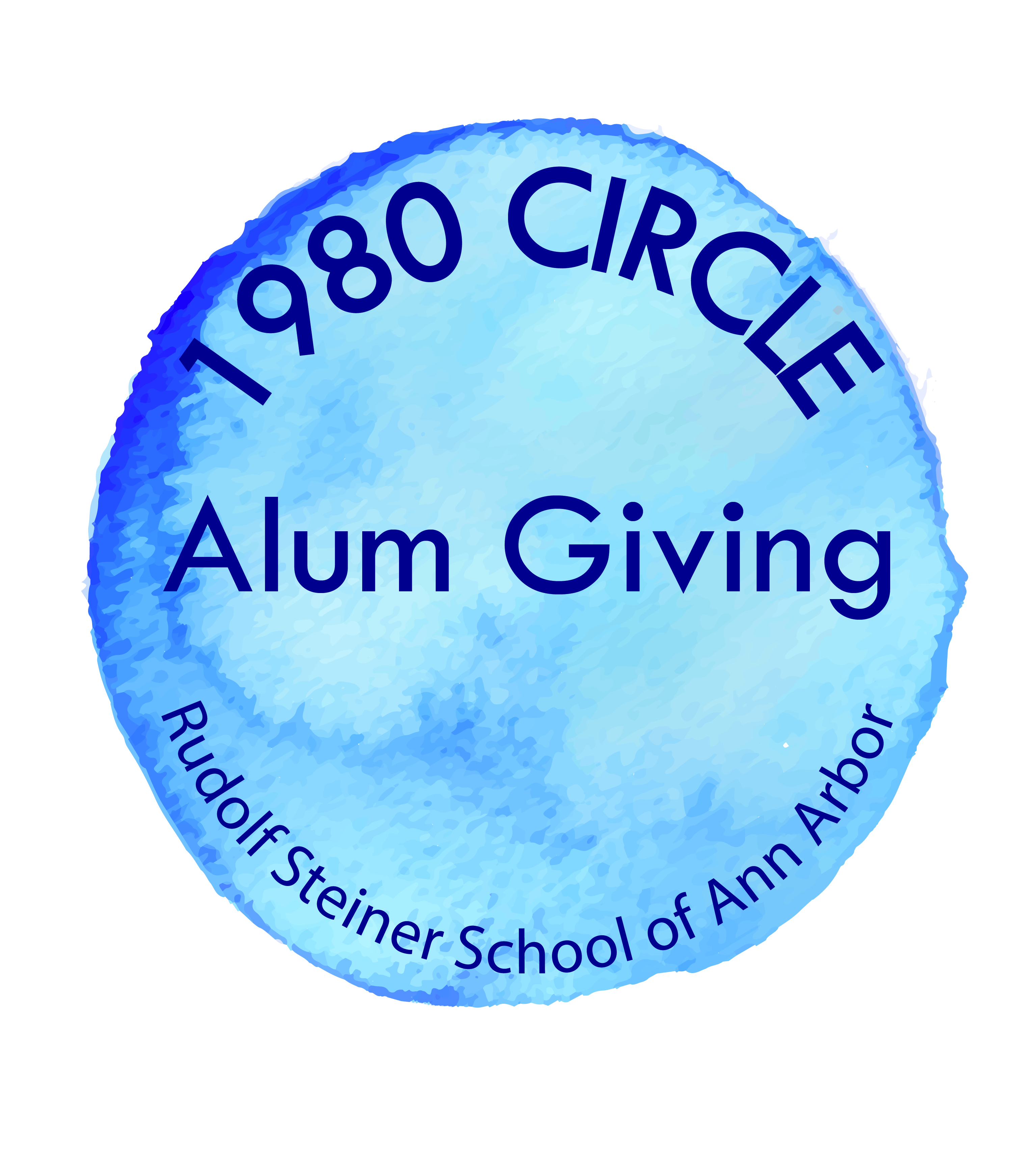 Rudolf Steiner School of Ann Arbor's Alumni Giving Circle
Celebrating all eras of Rudolf Steiner School of Ann Arbor graduates, the 1980 Circle honors the founding of our school, the faculty & staff who helped make it possible, and the rich history of our school. Being a part of this circle recognizes the sustained commitment to our beloved teachers and students of alumnae/i who invest in the Annual Fund for three or more consecutive school years at any giving level.
Community is central to our relationships at our school: teachers who really cared about us and classes where we could deeply engage in discussion; athletic games where we competed and the stage where we shined; friends we made and places we traveled.
What is the 1980 Circle?
The 1980 Circle is our giving circle for alumni. It recognizes alums who have made a gift to Rudolf Steiner School of Ann Arbor in each of the past three consecutive fiscal years. The school's fiscal year runs from July 1 through June 30.
How do I qualify for membership this year?
To maintain membership, all alumni members need to have made three consecutive gifts to the Annual Fund. All alum who are currently in school and supported the Annual Fund anytime are automatically counted as 1980 Circle members.
What are benefits of membership?
Commemorative 1980 Circle gift to members each year
Special events with Rudolf Steiner School of Ann Arbor teachers and staff
Updates from the Rudolf Steiner School of Ann Arbor community
Watch for additional benefits to come!
Do I need to make a gift each year to remain a member?
Yes! However, if a 1980 Circle member misses one year of giving to the Annual Fund, s/he can return to the Circle by making a gift within the following fiscal year. This only applies to alums who had previously made three consecutive gifts.
What if I am an alum in college?
Any Rudolf Steiner School of Ann Arbor graduates who make a gift while they are in college are automatically included as 1980 Circle members. Upon beginning the fifth year as an alum, consecutive giving must be maintained to keep your 1980 Circle membership active.
Is membership based on the amount of my gift?
No, not at all. Gifts of any size count towards your 1980 Circle membership. YOU make a difference - ALL gifts, any amount!
Can I apply my gift as a tribute, in honor or memory of a family member, friend, or former teacher/administrator?
Yes! Simply list his or her name when making your gift and, if a member of the school community, he or she will be notified of the recognition.
How do I make my gift?
Visit our donation page or contact Maya Bieszki ('01), Alumni Relations Asssociate, at 734-669-9394 with questions.
To our inaugural members, we extend countless thanks!
To those alums who might join the Circle, we send our encouragement!
On behalf of the entire school community, thank you!