Alum Community
We welcome all alums, alum parents, former and current faculty and staff from Rudolf Steiner School of Ann Arbor to join the Waldorf Alum Connect community. There are over 600 users on this platform.
Alums act as key ambassadors around the world and your endeavors can inspire our students and parents. Whether you are constructing a path in science, business, tech, public service, academia, or the arts, we want to help you stay connected with each other, the school's mission, and Waldorf graduates everywhere.
The goal is simple: support Alums professionally and personally, and have fun while doing so.
Join us for special alum events like the Annual Reunion held on December 26, keep us up to date on all your accomplishments, and follow us on our Facebook, Instagram and LinkedIn pages. Join the larger Waldorf Alum Connect community to find networking opportunities within the wider Waldorf Alum community. These are great ways to keep in touch and expand your networking circle!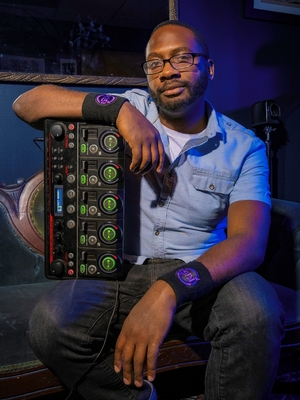 Kyler Wilkins ('09)
Musician, Performer and Educator
Born and raised in Ann Arbor to a musical family, Kyler began his musical journey at a young age by playing violin. Being the youngest of five with all of his other siblings involved in music in one way or another, it was a natural happenstance that he followed in the family's musical footsteps. He attended RSSAA from 1999-2006 where he enjoyed the integration of music in Waldorf education through the constant practice of learning and performing many different kinds of choral music as well as playing multiple instruments.
By 10th grade Kyler had discovered a cappella choirs, which were unlike the choirs at Steiner, and had joined one himself. From skills he learned and practiced in that first group and upon entering Michigan State University where he studied computer engineering, Kyler auditioned and got into a MSU a cappella group called State of Fifths. He served for 3 years as a co-music director and won ICCA (International Championship of Collegiate A Cappella) awards for arranging, beatboxing, and choreography. This furthered Kyler's interest "to create and explore the human voice."
Upon leaving State of Fifths and feeling frustrated by the constraints of only having one voice and a guitar and being unable to bring to life the harmonies and expressive percussion that were living instead his head, Kyler purchased a BOSS RC-505 Loop Station. The loop station allowed Kyler to "release all the sounds I wanted to hear in an instant and then have them build on one another like I could with [a] room full of versatile singers." He states that "It's the art of leaving yourself behind to create something more beautiful in how it relates to what was there before." Soon after he got his looping station, Kyler performed for a group of friends in a living room and Ki5 was born.
Since April 2015 Kyler has been continually improving both his live and recorded looping styles and techniques. He performs at Southeast Michigan music venues, weddings, and schools (including at RSSAA for the High School's Michaelmas celebrations). Kyler also is on staff at Neutral Zone, an Ann Arbor teen center. There he teaches some of the music-based programs Neutral Zone offers teens for free. He states that "one of [his] favorite things [he] gets to do now as Ki5 [is to] be in a classroom, showing young people what they didn't know was possible," and that his goal is for his "music to go further and enhance other art forms." Attending RSSAA gave Kyler "an appreciation for art in all its forms from an early age," and the opportunity "to witness a wide variety of skilled individuals who had a passion for sharing what they knew with young people."
For more about Kyler Wilkins aka Ki5 check out his website and find him as ki5loops on various social media and music streaming platforms.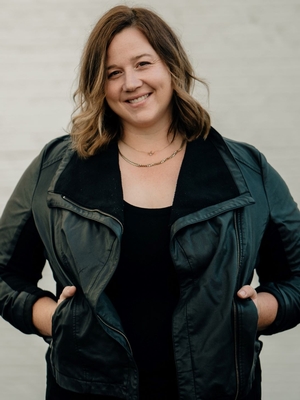 Ashlea Walton ('01)
Clinical Therapist
Ashlea was part of the first group of students at the newly opened Rudolf Steiner HS on Packard in the Genesis building. She moved from Milwaukee after many life-changes, including the death of her sister. Mary Emery and Geoff Robb, the founding teachers at the HS, encouraged a community of learners that respected and supported each other. Their caring, but firm style along with Ashlea's close relationships to classmates, evoked a feeling of family that helped her navigate school, life, and work.
After graduating in 2001, she attended Eastern Michigan University, earning degrees in Communications and Psychology. While attending college, she worked part-time in the front office of the new high school campus, connecting with students, and even meeting her future husband when he was delivering lunch to his sister! After college, her passion to help people emerged while working at a real estate agency in low-income housing, helping families find stable housing and resources.
Drawing on her appreciation of her Waldorf education, Ashlea found herself back at RSSAA helping with special projects and eventually building the RSSAA Alum program with the fundraising team. Her children were part of the early childhood program and she's reconnected with other alums who now have their children at RSSAA.
Her desire to help people led her to pursue a master's degree in clinical social work, all while working at RSSAA and raising her three children. This August, she will begin her new career as a clinical therapist in a private practice in Ann Arbor, where her focus will be on working with adolescent and adult mental health.
Ashlea is still connected to many of her Steiner friends and has made meaningful friendships throughout her time working at RSSAA. She feels her pull to social work is deeply connected to her time at Steiner, where she had the privilege of truly getting to know her classmates and teachers, being encouraged to be herself, and learning the importance of helping others.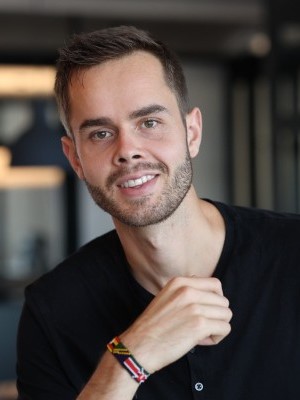 Nicolai (Nico) Eddy ('10)
COO of Nala
After graduating from Bard in 2014 with a degree in Economics, Nico got his first job in finance at Morningstar in Chicago. He did research and built stock portfolios with that company for over 5 years. He had opportunities to work in Mumbai, India and throughout Europe, eventually helping to build out a division for the company. Providentially, a friend of his introduced him to Benjamin Fernandes, from Tanzania, who was looking to help his fellow Africans more easily and inexpensively make financial transactions abroad. Nico was searching for an opportunity to find work that meshed with his values, in which he could use his finance expertise, and soon a partnership was born.
Nico took a leave of absence and he and his business partner were admitted into a select program called Y-combinator, in which promising businesses receive an intensive 3-month mentorship from successful entrepreneurs to organize and launch a company. Out of this program in 2019 they were able to raise an initial $2 million to launch Nala, a company that increases economic opportunities for Africans worldwide enabling them to send money abroad inexpensively and digitally. Their business' name represents a lioness, who is the financial caretaker of the family and a familiar main character in the Lion King.
Nico is the COO of Nala, living in Nairobi, Kenya, and oversees product, operations, finance, treasury, and compliance functions. Nala is now on a growth trajectory and has raised another $10 million and they have 22 employees. They do business in Africa, the UK and now the US.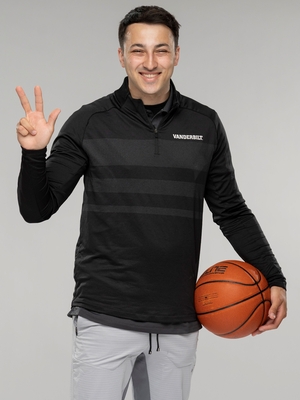 David Myckowiak ('15)
Video Coordinator for Vanderbilt Women's Basketball
David attended Detroit Waldorf School through 8th grade and decided to extend his Waldorf education through high school at RSSAA. He immersed himself in the sports opportunities in high school and found a passion for basketball. As an undergrad in the residential college at MSU, David gravitated towards the basketball program and became the student manager for women's basketball while pursuing a Communications major and German minor. As a senior in 2018-19, he served as the head manager and the program's interim video coordinator while the Spartans reached the second round of the NCAA Tournament as a No. 9 seed.
Professional relationships he built during this time lead him to Missouri State where he balanced getting a masters in Sports Management and video coordinator for the women's basketball team. David has found that his ability to cultivate relationships and a diligent work ethic has helped him navigate his career path. His experience in a non-traditional school like RSSAA and DWS set him up to appreciate his non-traditional work environment. The real teamwork that happens at work is especially fulfilling. He is now the video coordinator for Vanderbilt's women's basketball team and loving it.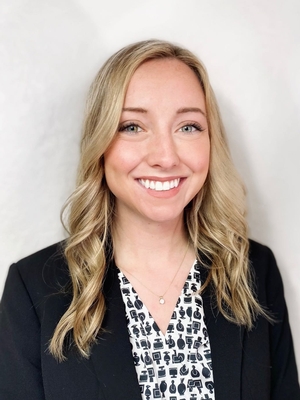 Hannah Leabu ('16)
Development Coordinator at University of Toledo
Hannah has had an interesting path as she pursued a degree in Marketing and Sales and currently an MBA at the University of Toledo (UT). While at Steiner, Hannah enjoyed participating in all the sports teams and this was an area she volunteered and worked in while attending college. Using her skills in community engagement, she worked or volunteered for the minor league teams of Toledo Mudhens and Toledo Walleye. This involved promotions during half-times, on-court competitions and anything related to the fan experience. Doing sports in high school built her confidence and fulfilled the "fun" factor. These experiences allowed her to see all the processes that go into getting people to the game.
Her Steiner education gave her the confidence to strike up a conversation with anyone as she's gone on many unique field trips, travelled to Italy, played violin, understands another language and studied all the sciences. Her strong problem-solving skills she attributes to the creativity that was developed at Steiner. She noticed that peers from her generation have a harder time doing this.
Currently, Hannah is putting her organizational, communication and social skills to use as she transitions from an intern at the University of Toledo Foundation to a full-time Development Coordinator, helping to raise money and steward donors.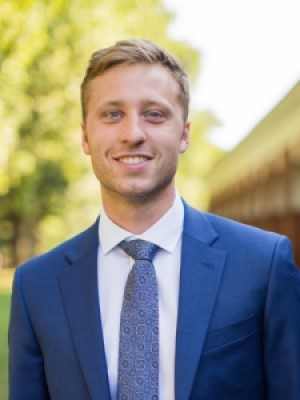 Benjamin Hadlock ('15)
Business Consulting National Security
Benjamin currently works in Management Consulting, supporting clients in the National Security industry in Washington D.C. After graduating from the Rudolf Steiner High School in 2015, he received degrees from Centre College and the University of Virginia, with majors in Political Science and Public Policy. He credits RSSAA's broad, liberal arts education and small school setting, for giving him the tools to be successful in college and the workplace.
Although he felt his artistic skills in high school were not very strong, the creative process really helped him think about issues in an atypical way. During college class discussions or in his consulting work, he realized that the solutions he would suggest were recognized by his classmates, teachers and colleagues as "out-of-the-box". This has made him stand-out and seen as vital participant in determining solutions for implementing public policy.
In our small classes and caring community, he felt supported to exam issues from many points of view. This spirit of community extended further for him, as he participated fully in all the sports offered at the high school. He even started the tennis program for the years he was at the high school.
During the pandemic, his appreciation for his Steiner education was amplified as he re-claimed some of his creative Steiner experiences to balance the isolation. He remembers his time in Ann Arbor very fondly, and still tries to make it back every year for the spring Golf Outing.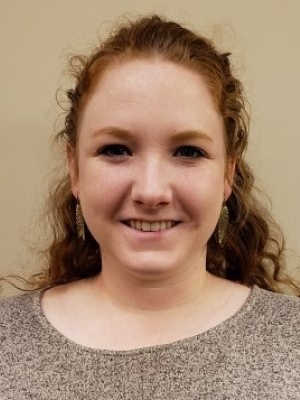 Emmeline Weinert ('10)
Food Program Manager at Hope Clinic
After receiving her liberal arts degree in Dance and Political Science from Loyola Marymount University in LA, Emmeline travelled to Soweto, South Africa for a service abroad program that focused on helping those suffering from HIV. She came back from that experience knowing she wanted a career where she had the opportunity to help people.

Indeed, she helped RSSAA briefly in the early childhood program, and then worked in marketing and communications at Thrivant Financial, a Christian fraternal organization that provided members with financial education and grant opportunitie
s. She cultivated her digital communication skills there and found her passion for social services.
After brief stints at Kiwanis and the Shelter Association, she found a good culture fit at Hope Clinic in Ypsilanti. As at many non-profits, Emmeline wears many hats. She started in marketing, but since the pandemic, helps to grow the Food Assistance program, where she works with community organizations and volunteers to match them with their passions to serve. As the Board President of Interfaith Council for Peace and Justice, she helps build resilient community structures.

She credits her Waldorf education with the willingness to dive into new tasks, even if she has very little experience with it. At RSSAA one studies many subjects, even if you aren't good at them. Through this she learned to not be afraid of failure. Her ability to write and summarize complex ideas and break them down was a weekly practice in her Main Lesson books and has served her well in social media communications. Even more so, the cultivation of compassion and recognizing the human soul in each person, prepared her to engage with people of many backgrounds and cultures in her work.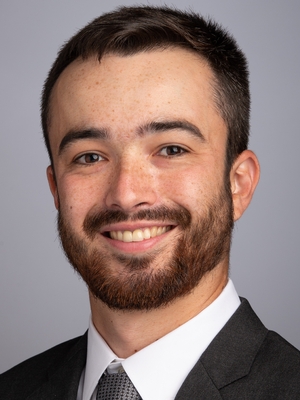 Koji Vroom ('13)
Assistant Men's Basketball Coach at UW - Osh Kosh
Koji always had a passion for sports and was part of all the sports that RSSAA had to offer. He had foundational relationships with several RSSAA coaches that sparked his interest in sports as a career. As an undergrad at Kalamazoo College, Koji became the student manager of the Men's Basketball team and he got to experience how a division 3 team functioned. With his Business degree from Kalamazoo and his drive to coach, he found a job as freshman head basketball coach at Dexter and shortly after that worked at the MSU sports summer camps.
Using his networking skills in both those roles, he became a graduate assistant for EMU's Men's Basketball team and at the same time received a Masters in Sports Management. His college alma mater reached out and he spent the 2020-21 season at the Kalamazoo College's Mens' Basketball program assisting in recruiting, scouting, travel and on-court coaching.
Pursuing a career in sports and coaching means wearing many hats, a willingness to jump into anything when needed, and juggling multiple jobs. Koji found that his Waldorf education set him up to immerse himself in the unknown with the confidence to know he could figure it out. He is now working for the University of Wisconsin – Oshkosh, a division 3 school, as an assistant coach for men's basketball.