May 11, 2021
Our children experience spaces and programs from a woman they've never met. She is gone now, yet she lives on in the students who benefit from her legacy and in the hearts and minds of those who nurture that legacy. I never got to meet her, but from what I've learned from her sister Güneş, she cared deeply about our school and Waldorf education. I'm inspired by her and want to tell you about her and what she has done for our students.
Seyhan Eğe was born in Turkey in 1931 and came into a remarkable family of individuals; her courageous, nurturing grandparents; her father, who established the first Turkish Cultural Attaché office in New York City; her mother, a strong independent thinker whose correspondence with an exiled Ottoman prince introduced her to the ideas of Rudolf Steiner; and her younger sister, Güneş, a medical doctor and researcher.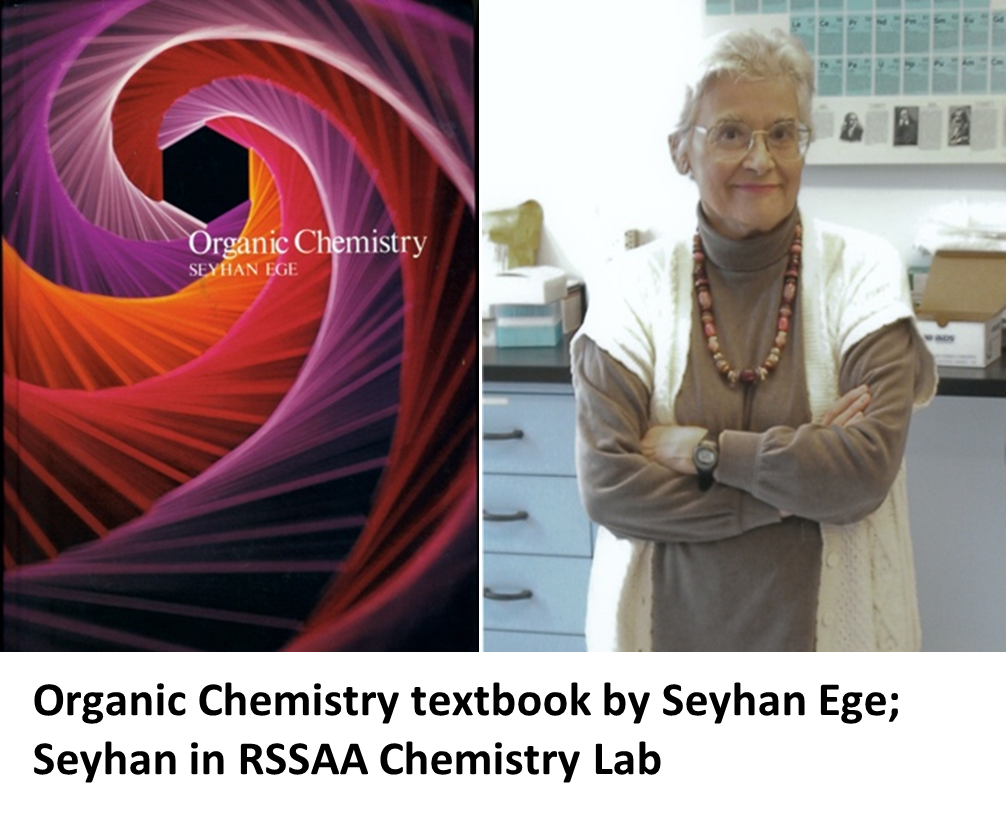 She was the first woman at the University of Michigan to be tenure tracked in the departments of chemistry, physics, mathematics and geology and would continue to be so for 20 years. She was the first woman to be a full professor in the UM Chemistry Department. She was a world-class research scientist, teacher and author of Organic Chemistry: Structure and Reactivity, the definitive college textbook on that subject. During the 1980's and 90's, Seyhan was widely acknowledged for her gifts as an educator in transforming the teaching of chemistry at UM. She was a role model for younger women and a prime example of women's contributions in the sciences.
Seyhan was also instrumental in establishing Waldorf education here in Ann Arbor. She believed in the benefits of a Waldorf education and worked tirelessly to help establish the high school.
The layout and design of the chemistry lab were influenced by Seyhan's vision. Following her retirement from UM, she began teaching chemistry at our high school. She wove into her lessons a sense of the deeper mysteries of nature and the universe, which were exemplified in the elegance of the periodic table.
Although highly successful in the academic world, Seyhan was never motivated by success. She loved the organic, interrelated processes in chemistry, thinking, teaching and gardening, a love that connected her to the Anthroposophical Society; Community Farm, a biodynamic farm in Ann Arbor; her native land; and Rudolf Steiner School of Ann Arbor.
Mary Emery, one of our founding high school teachers, knew Seyhan well. She wrote, "The last time I saw Seyhan she was awake, too frail to respond much but I knew that she was listening. As I was leaving, I felt I had to be honest with her about how things were going to be, so I wouldn't have to feel guilty later. I said to her, 'So Seyhan, you know how it works in this community, right?' and I went on to apologize for the fact that we would still be pestering her for advice and help. She turned towards me and gave me the most beautiful smile. I took her smile, of course, as permission granted. When I think of that smile now, I realize it was even a little mischievous. She knew what I didn't, that she had already thought about and arranged for gifts she would continue to give and that she had every intention of staying in touch, with all of us." Seyhan passed away on September 13, 2007, leaving the largest bequest the school has ever received.
This gift created security from the 2008 economic recession, built our middle school, and strengthens the connection between our alums and students through the annual Seyhan Eğe Symposium. Inspirations from her life are present on both campuses. Daily, we enjoy the mosaic of the periodic table created by the last class she taught and a memorial garden at the high school with a beautiful gate and Hawthorne tree. Seyhan's sister, Güneş Eğe, and brother-in-law Turgut Akter helped support these projects and remain connected with the school.
While these resources helped us develop spaces and programs at the school for generations to come, Seyhan's abiding faith in our mission also inspires others to carry us forward. It is with this impulse that RSSAA established the Seyhan Eğe Legacy Society, where community members can make an impact through an estate plan or planned gift.

May 04, 2021
As I write this first blog post I am reflecting on everything that has happened in the past year — both at RSSAA and for all of us in our personal lives. March 13, 2020 was the last day of in-person school in the State of Michigan in the 2019-20 school year, and we are not yet back to our regular modes of instruction.
Very early in the school's response to the pandemic, the College of Teachers and the Board of Trustees established two primary values that we would work to keep in balance as we faced the upcoming changes and challenges,
To ensure that our students, faculty, staff and families were as protected as possible from COVID-19.
To preserve the way in which relationship is at the center of everything we do at the school, most especially the teaching of the students, but also the creation of a community around our campuses.
Over the past twelve months, and looking forward into the coming year, we have worked hard to keep these two primary values in balance.
In the spring of 2020 there was very little reliable information about COVID-19. It was unclear how to protect the students, faculty and staff, and which mitigation efforts would be the ones to focus on. During this period, remote learning was an essential and necessary response to the pandemic, and we worked hard to keep relationships and connection with students and families and among faculty and staff through our various communication tools.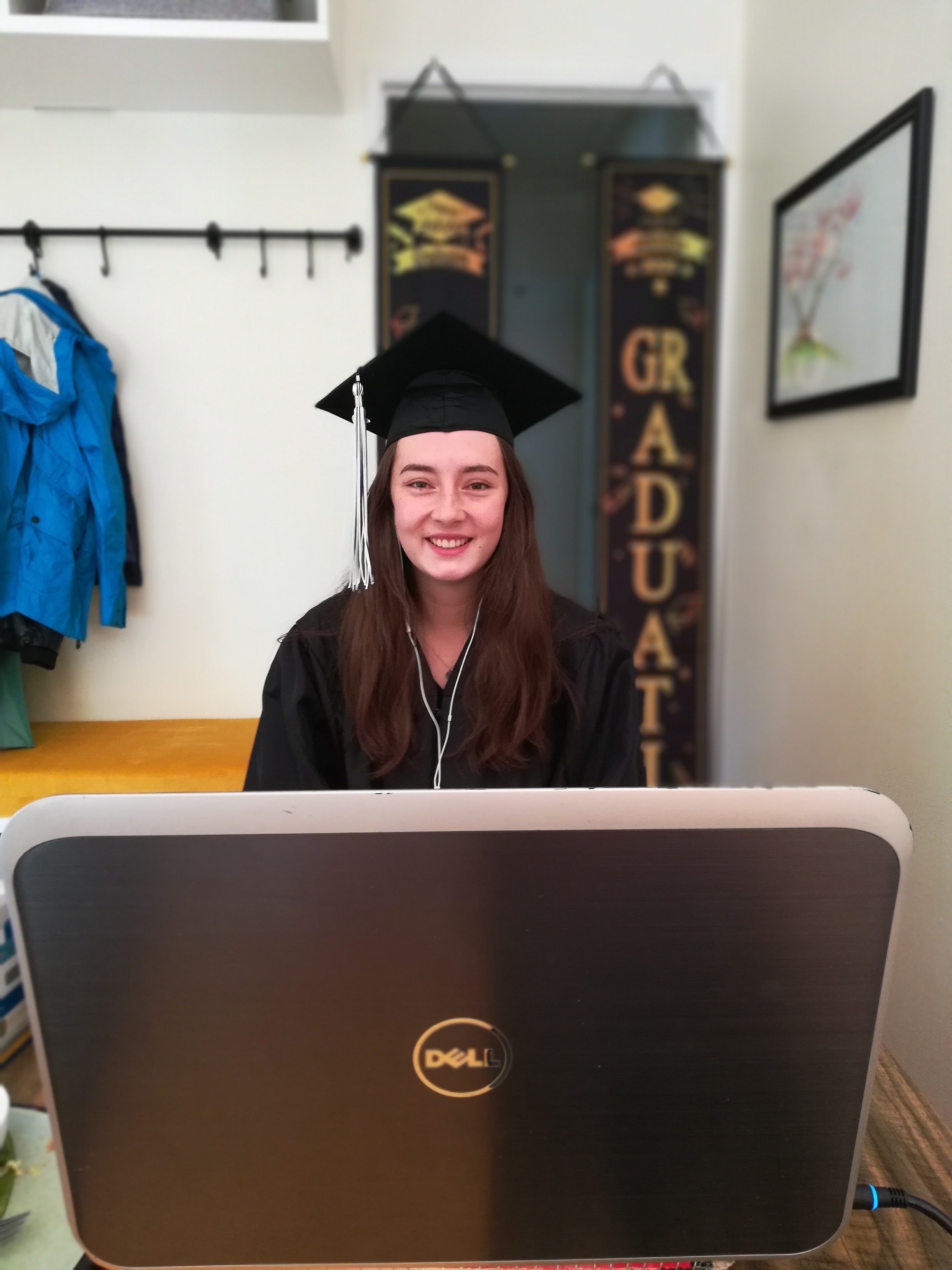 There are two particular moments that come to mind as I think about last spring and the effort to continue the school year remotely. First, I joined an Early Childhood parent meeting on Zoom and felt the joy of connection when the children essentially hijacked the conversation with an impromptu "show and tell". Each four- or five-year-old wanted everyone to see their particular toy and the warmth and pleasure that all the adults took in each other's children was a high point in a week of sitting at a desk at home. Second, the graduation ceremony of the Class of 2020 was fully remote and each student was home with their parents. The ceremony hit all the normal, familiar high points of every graduation I have attended since 2005, and when, upon being declared high school graduates, the students exploded with happiness, I found tears in my eyes like usual. It was clear that even through remote streaming, we were all still deeply connected.
During the summer of 2020 a great deal of information was developed on a national and international level about COVID-19, and we began to see a way to be back to in-person school with a parallel remote program for the 2020-21 school year. Almost everyone on the school's faculty and staff spent the whole summer working out all the various aspects of both the changes needed for in-person teaching and how to support families and students who could not be in the classroom. We started the year with a variety of programs in place.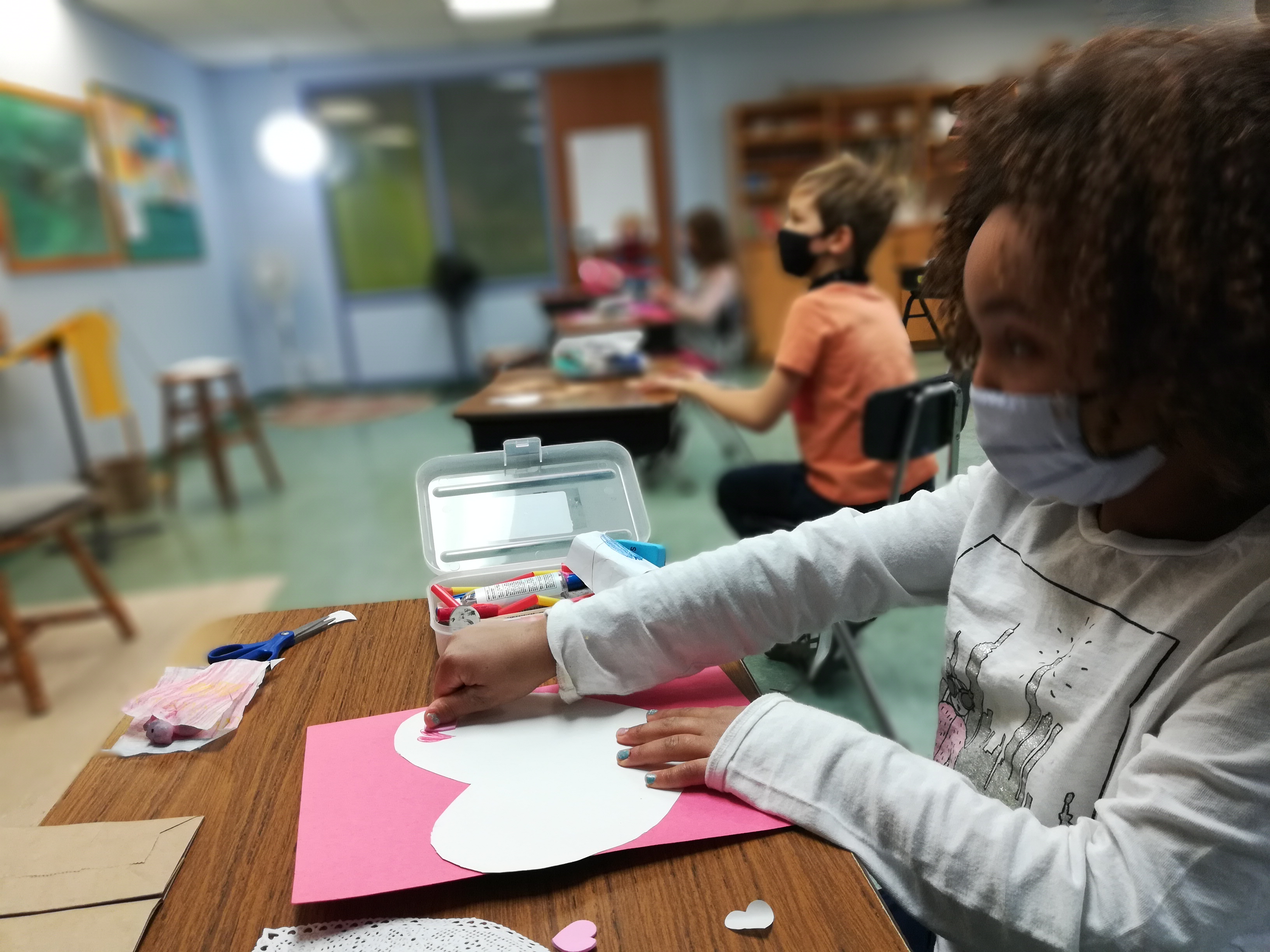 About 75% of our students returned for in-person instruction, from our early childhood program through the high school. We created pods of 8-10 students and had to arrange complicated schedules to ensure that students received as much of our normal curriculum as possible. For our remaining students we created supported home school programing for early childhood and grades 1-5 and a full remote-learning program for grades 6-12.
As we now approach the last few months of the 2020-21 school year, it is clear that we are all tired of the limitations and challenges that the class pods and the mix of remote and in-person attendance creates. But, it is equally clear that we have managed to keep the safety of the students and our connection and relationship to each at the forefront of our minds and actions.
Our ability to offer an in-person education this year has only been possible because of the dedication and support of the whole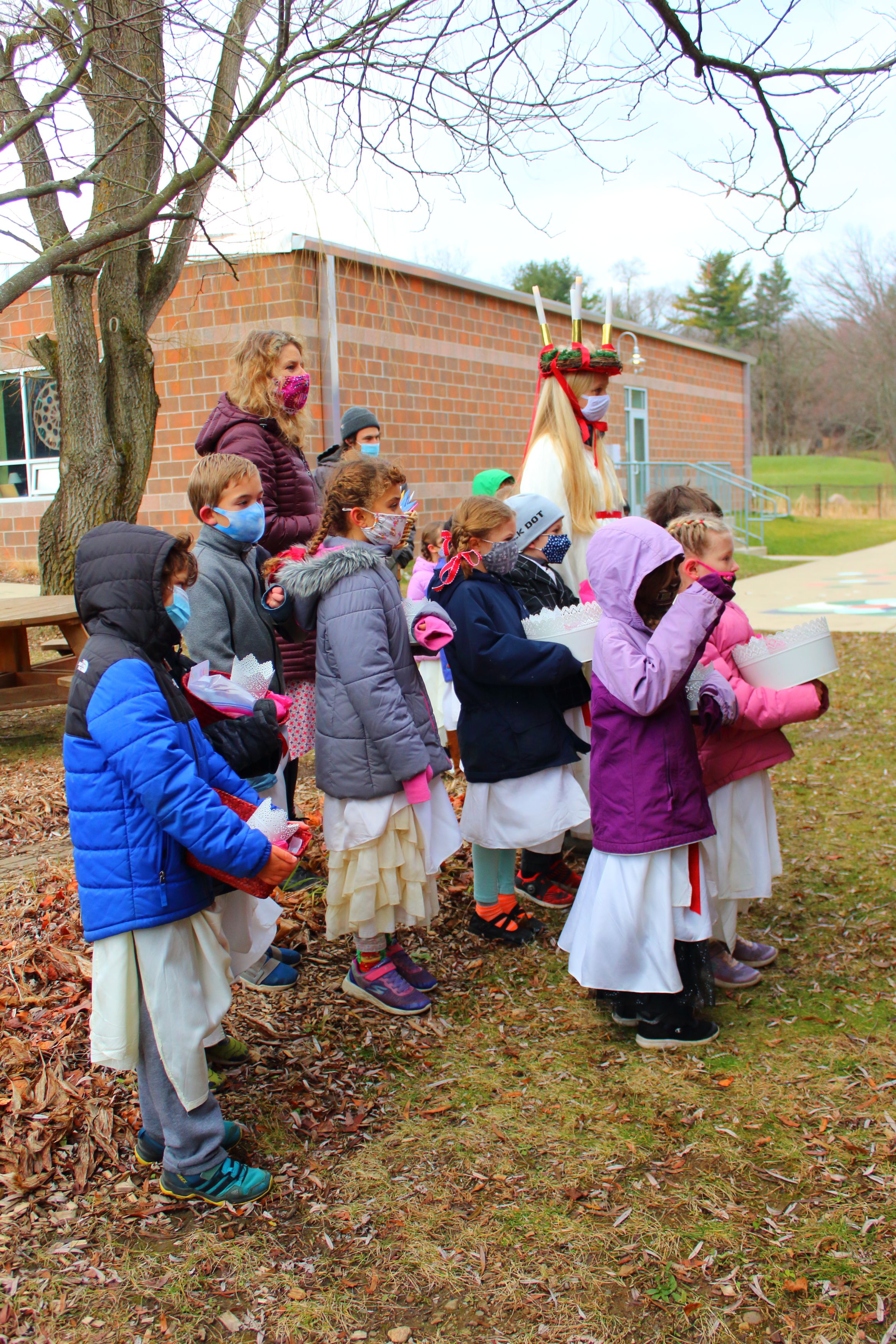 school community who have been performing daily symptom checks, staying home when ill or exposed to a person with possible COVID-19, limiting contact outside their families, testing regularly and now getting vaccinated. There are so many moments that come to mind when I think about these past seven months of school, from the second grade celebrating Santa Lucia by traveling in two pods from outside doorway to outside doorway around the school singing and delivering COVID-safe treats, to the seniors running our weekly High School Assembly online with "pod-life" presentations, announcements, on-this-day, and occasional special events, to the regular weekly and monthly meetings of the faculty groups, College of Teachers, Carrying Groups, Committees, and Board, all on Zoom. Again, we've managed to balance safety and relationship, and I am confident that we can continue in this way until the end of the school year.
We've spent the last month looking ahead to what next year will likely bring us, and it looks more normal although not completely back to what we experienced in fall of 2019. With the most current understanding about mitigation, with wide availability of vaccination for those that choose it, and with all of us knowing how to work to minimize transfer of COVID-19, we are hopeful that in fall of 2021 we will be able to be in full-grade groups, not pods; we're expecting to not need to have the parallel remote program; and we're looking forward to restarting sports, trips and clubs throughout the school!
Although it is a little early to really have a sense of what we have learned and gained through this challenging experience, I do know that for me the primary experience I have carried through this entire year is one of appreciation and admiration.
Appreciation of all the support, hard work, openness to compromise, and consideration of the full community that everyone in our organization — parents, students, faculty, staff, donors and more — have shown to each other, to the school and to me over the past twelve months; and admiration for the way in which the students and faculty have risen to the difficult challenges presented by the COVID-19 safety changes. In so many ways the work together to keep our school safe has only strengthened the relationships that make up our community. I so appreciate everyone's presence in the circle around our school and our students, and look forward with hope to being able to see you in person and share some time together in the near future.