Posts Tagged "math"
May 15, 2023
Teens Feel Ready for College, But Not So Much for Work
A new poll found that 74 percent of high school students think they'll have a job in 20 years that hasn't been invented yet. How do schools prepare students for that future? In Waldorf education we focus on helping students develop creativity and problem solving skills, communication, teamwork, and empathy, as well as the ability to take their ideas and put them into practice in the real world. These skills are foundational, and prepare students to successfully navigate the unpredictable and rapidly changing world of work and the diverse paths to higher education.
This piece was originally published by Alyson Klein in Education Week
High schoolers believe that their educational experience is getting them ready for college. But they're less certain that their coursework is preparing them for the world of work.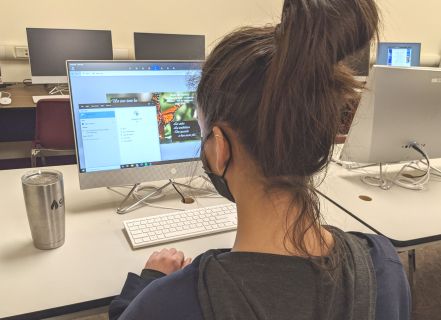 That's one of the big takeaways from surveys published recently by the Ewing Marion Kauffman Foundation, a nonprofit philanthropy based in Kansas City, Mo. The survey found that 81 percent of students felt that high school got them "very" or "somewhat" ready for college, compared with just 52 percent who felt it prepared them for the workforce.
"People are coming out of this sort of either-or," said Aaron North, the vice president of education at the Kauffman Foundation. "You're going to college, or you're not. You're getting a job after high school or you're not. I think that's not reflective of the reality of what's on the other side of that graduation stage for them."
He expects that, in the future, many students will transfer in and out of the workforce, gaining both educational credentials and on-the-job experience.
The survey also found that students and adults in general expect that technology and computer science jobs will be a major growth industry, with 85 percent of adults and 88 percent of students saying they expect those gigs to be in "much" or at least "somewhat more" in demand in the next decade.
And 74 percent of students think they'll have a job in 20 years that hasn't been invented yet.
Students "have only grown up in an age of really accelerated tech evolution," North said. "I think that's just the world that they are in. It is a world of creation. It is a world of change."
'Practical Connection' Needed

Overwhelmingly, students, parents, and employers surveyed thought high schoolers would be better off learning how to file their taxes than learning about the Pythagorean theorem. At least 82 percent of parents, students, and employers thought schools should focus more on the 1040-EZ form than on that fundamental concept in geometry.
And 81 percent of students said they thought high school should focus most closely on helping students develop real-world skills such as problem-solving and collaboration rather than focusing so much on specific academic-subject-matter expertise.
"I think what that highlights is this idea that there needs to be this practical connection between what and how you are learning when you're in school and what happens when you're not in school," North said. "So that doesn't mean it has to be directly related to your everyday life, but it does mean that there could be a balance between things that may be applicable to a very narrow number of fields and things that are highly applicable to your life no matter what field you go into or what path you choose."
Employers are also more likely to rate employees highly if they have completed an internship in their industry and have technical certifications than if they only have a college degree, the survey found.
But at the same time, 56 percent of employers surveyed felt that someone with only a high school degree would be held back from success in life because of their education. Students were even more convinced of the benefits of college, with 63 percent saying that having only a high school education would be a roadblock to success.
Still, most adults—59 percent of those surveyed—said they can't connect what they learned in high school to their current jobs. That's especially true of workers in blue-collar jobs, 61 percent of whom say that their jobs weren't relevant to their high school educations, compared with 52 percent of white-collar employees.
"Parents who have experienced a noncollege pathway understand that those pathways are viable and they can lead to really good options," North said. "A huge percentage of our population ends up not getting a college degree. And so there are millions and millions of people out there navigating the nondegree world, without much of a road map, the kind of road map we've provided around college. So I think that's reflective of people who have found that and are understanding that, whether it's for themselves or for their own kids."
Old Strategies, New Jobs

Similarly, a separate report released last week by the RAND Corp., found that the needs of the workforce have transformed dramatically thanks to technological changes, globalization, and demographic shifts. But K-12 schools, postsecondary institutions, and job-training organizations are preparing students for jobs using essentially the same set of strategies they've been relying on for decades.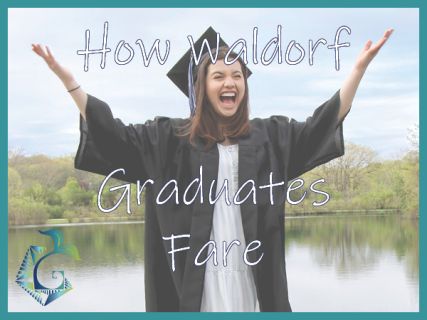 At the same time, employers are struggling to find workers with so-called "21st-century skills" such as information synthesis, creativity, problem-solving, communication, and teamwork. Yet the path forward is not easy for workers looking to upgrade their skills because of automation or shifting consumer demands.
"Employers are saying they can't find employees with the skills they need, and on the other end, you have workers whose jobs have been made less relevant," said Melanie Zaber, an associate economist at RAND, a nonprofit research organization.
The blame shouldn't be all on schools, the RAND report emphasizes. Employers and education and job-training institutions don't do a great job of systematically sharing information with schools that would allow them to better prepare students for the changing needs of the workforce. Plus, funding for K-12 education isn't equally distributed and often neglects the areas that need strong pre-career training the most.
What also makes progress difficult is that high school principals rarely get to see how their students are doing years after they leave the classroom, Zaber said. "Letting high school principals see what happens when students leave their doors can help inform policy for where the gaps are, where the barriers are, where students are being let down," she said.
January 25, 2023
Research shows that students who engage in the arts at school perform better in math, reading, and writing, and have an enhanced social and emotional experience. Waldorf education integrates an array of arts into the curriculum to support academic growth, develop communication and collaboration skills, and give children a well-rounded, joyful educational journey!
This article was originally written by Brian Kisida and Daniel H. Bowen and published by the Brookings Institution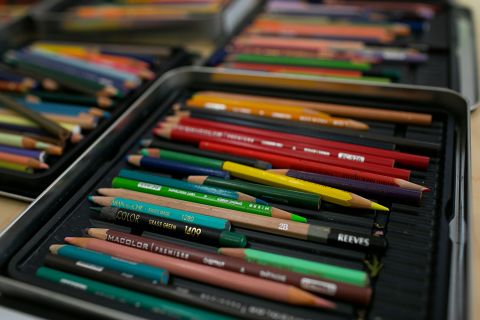 A critical challenge for arts education has been a lack of empirical evidence that demonstrates its educational value. Though few would deny that the arts confer intrinsic benefits, advocating "art for art's sake" has been insufficient for preserving the arts in schools—despite national surveys showing an overwhelming majority of the public agrees that the arts are a necessary part of a well-rounded education.
Over the last few decades, the proportion of students receiving arts education has shrunk drastically. This trend is primarily attributable to the expansion of standardized-test-based accountability, which has pressured schools to focus resources on tested subjects. As the saying goes, what gets measured gets done. These pressures have disproportionately affected access to the arts in a negative way for students from historically underserved communities. For example, a federal government report found that schools designated under No Child Left Behind as needing improvement and schools with higher percentages of minority students were more likely to experience decreases in time spent on arts education.
We recently conducted the first ever large-scale, randomized controlled trial study of a city's collective efforts to restore arts education through community partnerships and investments. Building on our previous investigations of the impacts of enriching arts field trip experiences, this study examines the effects of a sustained reinvigoration of schoolwide arts education. Specifically, our study focuses on the initial two years of Houston's Arts Access Initiative and includes 42 elementary and middle schools with over 10,000 third- through eighth-grade students. Our study was made possible by generous support of the Houston Endowment, the National Endowment for the Arts, and the Spencer Foundation.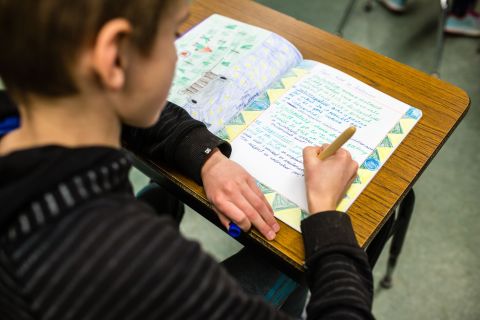 Due to the program's gradual rollout and oversubscription, we implemented a lottery to randomly assign which schools initially participated. Half of these schools received substantial influxes of funding earmarked to provide students with a vast array of arts educational experiences throughout the school year. Participating schools were required to commit a monetary match to provide arts experiences. Including matched funds from the Houston Endowment, schools in the treatment group had an average of $14.67 annually per student to facilitate and enhance partnerships with arts organizations and institutions. In addition to arts education professional development for school leaders and teachers, students at the 21 treatment schools received, on average, 10 enriching arts educational experiences across dance, music, theater, and visual arts disciplines. Schools partnered with cultural organizations and institutions that provided these arts learning opportunities through before- and after-school programs, field trips, in-school performances from professional artists, and teaching-artist residencies. Principals worked with the Arts Access Initiative director and staff to help guide arts program selections that aligned with their schools' goals.
Our research efforts were part of a multisector collaboration that united district administrators, cultural organizations and institutions, philanthropists, government officials, and researchers. Collective efforts similar to Houston's Arts Access Initiative have become increasingly common means for supplementing arts education opportunities through school-community partnerships. Other examples include Boston's Arts Expansion Initiative, Chicago's Creative Schools Initiative, and Seattle's Creative Advantage.
Through our partnership with the Houston Education Research Consortium, we obtained access to student-level demographics, attendance and disciplinary records, and test score achievement, as well as the ability to collect original survey data from all 42 schools on students' school engagement and social and emotional-related outcomes.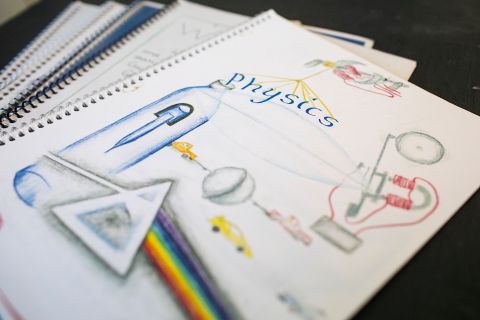 We find that a substantial increase in arts educational experiences has remarkable impacts on students' academic, social, and emotional outcomes. Relative to students assigned to the control group, treatment school students experienced a 3.6 percentage point reduction in disciplinary infractions, an improvement of 13 percent of a standard deviation in standardized writing scores, and an increase of 8 percent of a standard deviation in their compassion for others. In terms of our measure of compassion for others, students who received more arts education experiences are more interested in how other people feel and more likely to want to help people who are treated badly.
When we restrict our analysis to elementary schools, which comprised 86 percent of the sample and were the primary target of the program, we also find that increases in arts learning positively and significantly affect students' school engagement, college aspirations, and their inclinations to draw upon works of art as a means for empathizing with others. In terms of school engagement, students in the treatment group were more likely to agree that school work is enjoyable, makes them think about things in new ways, and that their school offers programs, classes, and activities that keep them interested in school. We generally did not find evidence to suggest significant impacts on students' math, reading, or science achievement, attendance, or our other survey outcomes, which we discuss in our full report.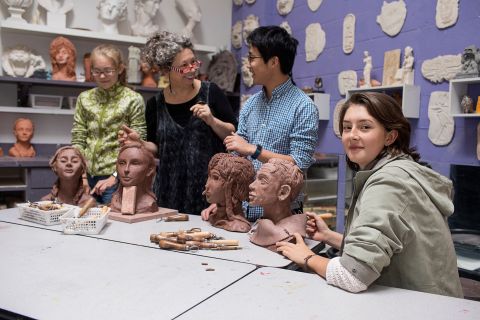 As education policymakers increasingly rely on empirical evidence to guide and justify decisions, advocates struggle to make the case for the preservation and restoration of K-12 arts education. To date, there is a remarkable lack of large-scale experimental studies that investigate the educational impacts of the arts. One problem is that U.S. school systems rarely collect and report basic data that researchers could use to assess students' access and participation in arts educational programs. Moreover, the most promising outcomes associated with arts education learning objectives extend beyond commonly reported outcomes such as math and reading test scores. There are strong reasons to suspect that engagement in arts education can improve school climate, empower students with a sense of purpose and ownership, and enhance mutual respect for their teachers and peers. Yet, as educators and policymakers have come to recognize the importance of expanding the measures we use to assess educational effectiveness, data measuring social and emotional benefits are not widely collected. Future efforts should continue to expand on the types of measures used to assess educational program and policy effectiveness.
These findings provide strong evidence that arts educational experiences can produce significant positive impacts on academic and social development. Because schools play a pivotal role in cultivating the next generation of citizens and leaders, it is imperative that we reflect on the fundamental purpose of a well-rounded education. This mission is critical in a time of heightened intolerance and pressing threats to our core democratic values. As policymakers begin to collect and value outcome measures beyond test scores, we are likely to further recognize the value of the arts in the fundamental mission of education.