Standing on the Shoulders of Gnomes
September 08, 2022
When we think of progress, many people refer to the "giants" who propel an organization forward. In reality, it's all the "gnomes" who do the hard work that makes a community successful. This is certainly the case for Rudolf Steiner School of Ann Arbor. With humble beginnings in a three-room building near Cobblestone Farm in 1980, and eventually a home for our K-8 program on Newport Road, our growing community of inspired parents and teachers had a vision for a full PreK-12 program.
A high school study group was active for many years and eventually, the College of Teachers hired Agaf Dancy in 1996 to spend a year preparing to welcome 22 ninth and tenth graders in the fall. A valiant effort was made by Robert Black, Margot Amrine, Becky Schmitt and Judie Erb to build the high school on the Lower School's Newport Road campus, but there was resistance in the surrounding neighborhood. Judie proposed the Genesis building on Packard Road and Agaf found the ideal faculty team of Mary Emery (Humanities) and Geoff Robb (Science), who were trained Waldorf high school teachers. Navigating precarious waters, Judie, Margot and Fred Amrine won over a reluctant Board and in the fall of 1997, 22 high school students attended classes in the basement of the Genesis building.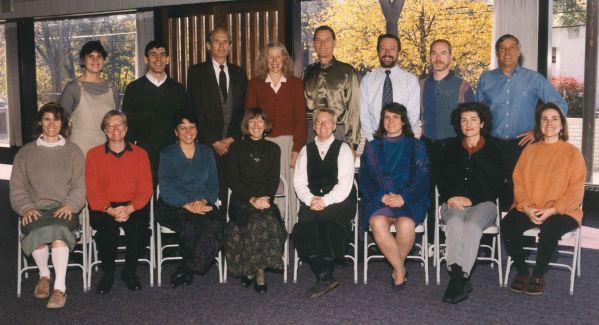 Ashlea Walton (HS' 01) recalls, "It didn't matter that our classes were small or that we were learning in a basement. Ms. Emery and Mr. Robb, along with the other faculty, made us feel part of a family and the subject areas were enlivened by their enthusiastic approach to teaching."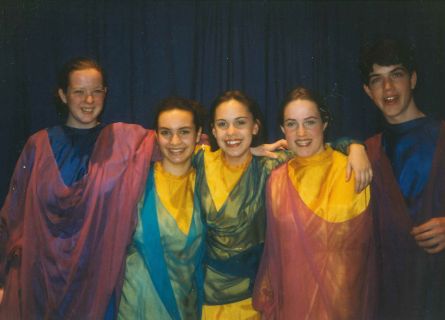 Caroline Freitag (HS '02) has known since 7th grade that she would be a Waldorf teacher and is now in her seventeenth-year class teaching, working right here at RSSAA! As one of the pioneering high school students, Caroline didn't realize initially, "… but I was seeking a high school experience where I was seen by my teachers and peers. These strong personal relationships, along with a wide array of educational opportunities and trips, led me to pursue a college experience that offered the same things."
Mary and Geoff led an amazing team of supporting faculty including Elena Efimova (Art), Robert Santacroce (Eurythmy), Erica Choberka (Biology), Janice Sanders (Instrumental), Barbara Brown (Bookbinding & Basket-weaving), David Van Eck (Technology) and Margot Amrine (History).
Erica Choberka was a teaching assistant at University of Tennessee, Knoxville and started her high school teaching career at RSSAA. Along with teaching most of the science classes, she briefly taught gym and writing as well - it was all hands-on deck. As a twenty-something herself, she would sometimes hear students listening to "Sublime" on their boombox and resisted the temptation to join them (she was a fan).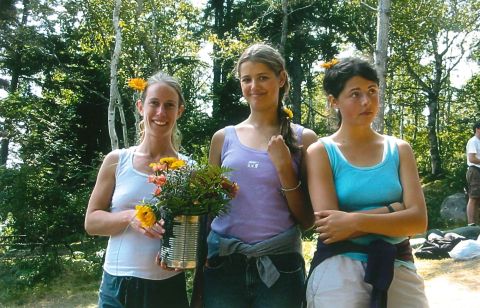 Elena Efimova held classes in her home art studio, where students were bussed daily. Her whole house was open to the students - snacks and drinks in the fridge, bathroom in the master bedroom, and a "hotel lobby" in the living room. Some students even stayed for dinner if their parents showed up late. The first senior mosaics (the Five Elements) were created by the first graduating class of five students and now hang in the hallway at the Lower School.
Eventually, we needed more space and in October 2001, a six-acre homestead and factory, located on Pontiac Trail, was purchased to be the permanent home for our growing high school. A staunch group of eager, professional volunteers, who dubbed themselves "The Four Musketeers" (Tim Vachon, Victor Leabu, Robin Grosshuesch and Robert Black) donated both skilled labor and materials to improve the Frame House and the Stone House buildings on the property into administrative spaces. The generous support of key donors, like the Fox family and Erb Downward family and Seyhan Eğe, empowered a whole host of volunteers from families, students, staff and faculty to put the final touches on the former factory building, built by Christman Company and sub-contractor Brivar. The new campus opened in the fall of 2002.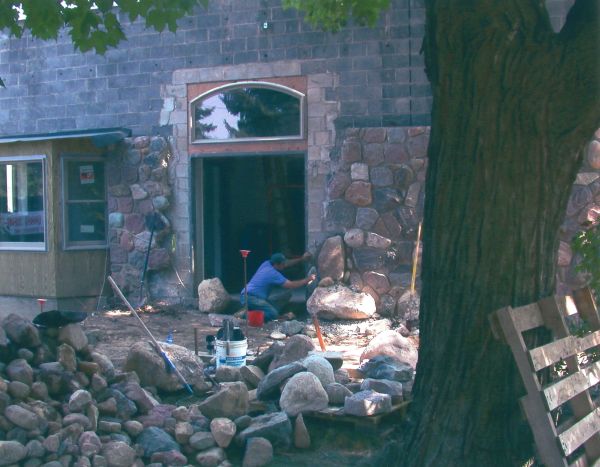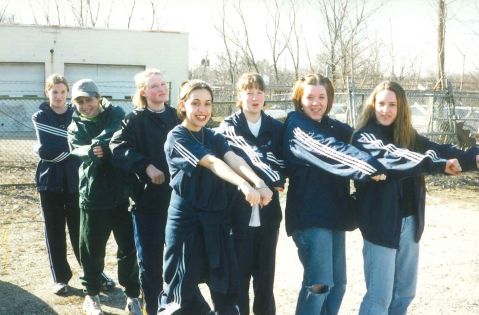 When Evan Schmitt (HS '01) reflects on his time at RSSAA, "I don't think a day goes by where I don't apply the lessons I learned during my time at the Steiner School. So much of my job is talking with organizations about their role in creating a fairer, more secure, and more equitable global economy where individual rights are respected and protected. The seeds of that ethos were planted in me every day I walked into that school…by the teachers, the community, and my fellow students". As a junior, Evan was key in organizing the first basketball team, coached by Bob Cosey. The sports teams gained momentum, sometimes "borrowing" 8th graders to complete the teams.
In 2008, RSSAA received our largest gift, a bequest of $834,000 from Seyhan Eğe's estate. This gift paid for a dedicated middle school building in 2016 and launched the Inspire. Create. Lead. Capital Campaign for a high school campus expansion of a gym, lab, classrooms, and performance spaces in 2018, solidifying the commitment to a full PreK-12 Waldorf education.
Although our spaces are beautiful and inspiring, it's our faculty that make our school an exceptional experience for students and families. A high school parent recognized that during the pandemic, everyone was managing stressful situations and our faculty and staff were doing the same. However, they were also striving to provide the best experience they could for our students along with taking pay cuts to balance the budget. That is devotion.
These stories have reminded us of where we've been and how many involved families helped us get there. We are entering the next phase of our development, with seeds being planted to eliminate debt and build an endowment, to create an outstanding Waldorf educational experience that supports our students with outstanding educators, passionate administration, facility maintenance, and financial stability.