School Trips as a Rite of Passage
October 25, 2022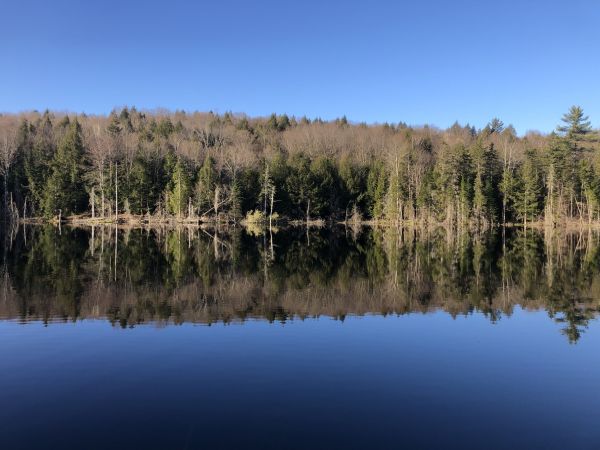 Our 8th grade class recently returned from its annual class trip, a 10-day wilderness adventure in New England. This 8th grade trip is a rite of passage for students, the culmination of progressively longer and more adventurous excursions undertaken by the class teachers and students over the years.
At Rudolf Steiner School of Ann Arbor, we strongly believe these class trips are a vital part of the student experience. They foster a connection with the outdoors, offer opportunities for teamwork and class camaraderie, give some students an experience they might otherwise never have, and teach responsibility and self-knowledge. They also provide moments of joy, life-long memories, and shared experiences that further cement the bonds among the students.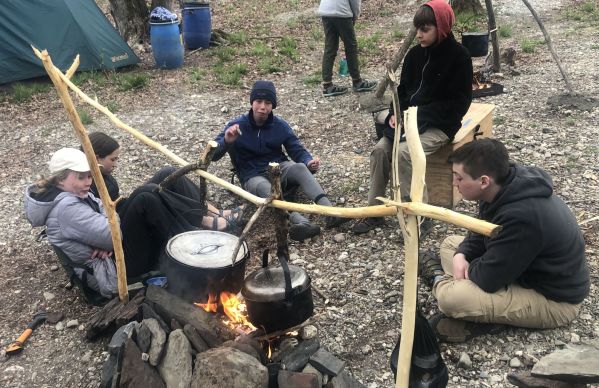 Typically, a class's first overnight trip takes place in 3rd grade, where the class spends a night at a farm. This supplements the in-class work of 3rd grade, where students learn about farming, shelters, and ways people have lived and survived throughout history. By the time they reach middle school, the students have been on several overnight trips. In the middle grades, they spend a few nights in a dark-sky area as part of their astronomy studies and travel to Hocking Hills, Ohio, to further their lessons in mineralogy and geology.
The 8th grade trip is a wilderness adventure experience. RSSAA has generally used two organizations to help us with this experience: the Northwaters & Langskib camp based out of Temagami, Ontario or Kroka Expeditions, based out of Marlow, N.H. Each offers a program of canoeing and camping that challenges the students physically; requires them to work together to set up camp, cook food, clean dishes, take care of the canoes, etc.; and provides an opportunity for self-reflection, community sharing, and social and emotional growth. These trips are usually undertaken at the start of the school year, or even before the school year officially begins, as they are an excellent way to launch the class into their last year together before high school.
As an 8th grader teacher, I have experienced both the Northwaters and Kroka experiences — both were incredible and so important for my students. Last year, my class went to Kroka and paddled down the Battenkill River from Vermont to New York — the same path taken by this year's group of 8th graders. My class enjoyed the challenges posed by canoeing along a swift-moving river — we had to navigate rapids, hairpin turns, fallen trees, lots of rocks, and ever-changing water depths. Despite the challenges, there is little to compare to the feeling of navigating your way down an isolated, scenic river, seeing birds and other wildlife on the shores, discovering the best place to pitch a tent, staring a fire and making food for your class, and chatting with friends by the fire as the stars emerge.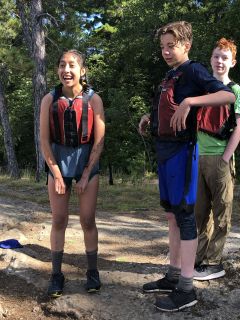 As is the intent of a rite of passage, when a class returns to school following these trips it is evident how much the students have grown, both as individuals who confronted and overcame their own personal challenges on the trip, and as a group who discovered strengths and vulnerabilities in their classmates they never knew before and who return with a shared experience that belongs only to them. Each year there is inevitably a student or two who do not want to take on the expected rigors of the trip, but upon return they are always glad they did and many say they now feel like they could accomplish anything!
While the 8th grade trip is in many ways the culmination of these experiences in the grades and middle school, these types of trips continue for students at our high school. Ninth graders end their freshman year with a week at the Community Farm of Ann Arbor, while 10th graders take the knowledge they learned during their sophomore year for a week-long land surveying expedition at Camp Lookout on the northern shores of Lake Michigan. Seniors wrap up their RSSAA journey with two amazing adventures: a Zoology trip to Hermit Island, Maine, where they explore the flora and fauna of the ocean and tidal pools; and an adventure in Venice, Florence, and Rome, where they explore the artists, writers, and thinkers they learned about in the classroom for so many years.
These trips are a cherished and important part of our curriculum. I believe they play a central role in helping our graduates to be well-rounded citizens of the world, with the self-confidence to take off on their own life adventures.