International High School Students Find a Community at RSSAA
May 17, 2022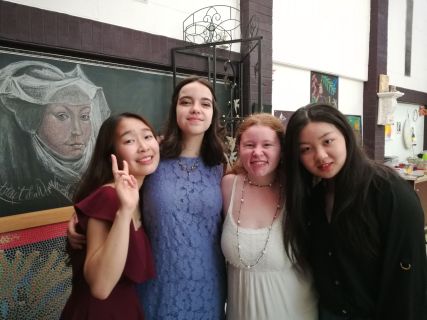 Motivated students and families from around the world look for immersive experiences at American high schools where they can learn English, absorb American culture, and prepare for post-secondary education at English-speaking institutions. As the Waldorf movement continues to grow around the world, some international parents are looking for a Waldorf high school experience when their own country doesn't have a program established. At the same time, there are international families who have never known about Waldorf education, but appreciate the liberal arts curriculum, community feeling, and host-family experience the Rudolf Steiner High School offers. Over the past 18 years, 75 international students have found their way to Steiner High school and have emerged with skills and relationships that have prepared them for their next steps in life.
Mary Zeng ('21) deeply appreciates her experience here. What was important to her, and her family, was to find a school that assisted her learning English along with broad academic coursework. Thanks to our smaller classes, she was able to form supportive relationships with her teachers that continue today. Her immersion in American culture with a Rudolf Steiner School of Ann Arbor high school family both dramatically increased her acquisition of English and gave her a caring environment to navigate her high school years. She sees the relationships she built with classmates, her host family, and the wider Ann Arbor community, as her home-base in America as she attends University of Massachusetts - Amherst.
When Vivian Wang's ('17) parents were trying to find an American high school for her to attend, they were looking for a good experience both with an English-speaking family - so she could learn the language and culture - and an academic setting that appreciated both the sciences and the arts. Vivian's host family had a 1-year-old child and they loved getting to know Vivian and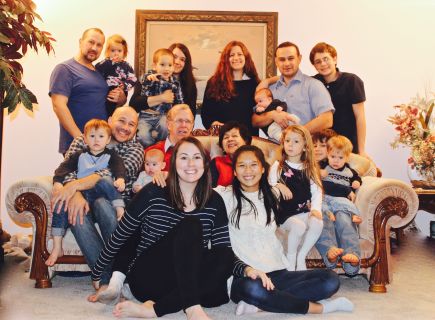 helping her study for classes and learn English. She continues to stay in touch with them and they even helped her move to Atlanta to attend Georgia Tech. Vivian also appreciated the strong relationships she had with her teachers, where she was encouraged to ask questions and be proactive in her learning.
For Irene Zhang ('21), two of the reasons she came to RSSAA were to continue studying at a place that was more artistically oriented, and finding a home-life experience in a city that was safe. In Ann Arbor, she lived with a Chinese-American family who had small children and she had a marvelous experience. She became a part of their family, and they treasured the opportunity to learn from her. She looks forward to visiting them during breaks from her studies at Tufts University.
The host-family experience is just as rewarding as the educational. For many, the international student becomes a part of the family, participating in their customs, meals, and celebrations. Irene's host mother, Bing Li, found the hosting experience wonderful for her family with two young children. During the pandemic, they got to spend even more time with Irene and she truly became part of their family. High school families enjoy a peer-to-peer experience that can enhance the high school years for their own student as well as their guest student. Some past host families are looking forward to hosting another international student when the opportunity arises.
The city of Ann Arbor is attractive to many international students because of its safety, a large international community (especially for Asian students) and being within the vicinity of the University of Michigan. For a teenager, Ann Arbor provided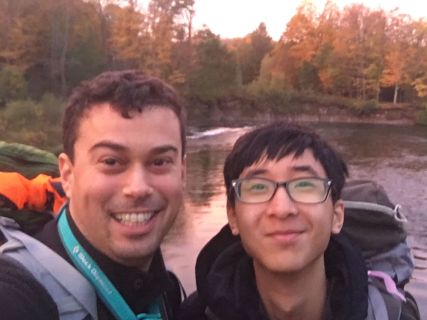 outlets beyond school to connect with others. Mary took tennis lessons at a local club and explored the various teen locales in the region. Irene attended UM football games with friends and immersed herself in artistic experiences. Learning soccer was exciting for Vivian, and she found the coach very helpful and her teammates welcoming. Students also can participate in a variety of after-school clubs, like Model United Nations, that connect them in new ways to their American classmates.
International students at RSSAA also form bonds with each other as they take English as a Second Language (ESL) classes, led by skilled ESL teachers who become a reliable support-system to complete their academic coursework. For some students, these teachers become a sounding-board for other questions or concerns they have during the school year.
Our international students have found a well-balanced program at RSSAA that brings the warmth of a family experience while undertaking an American high school education. For international students and host families alike, an impactful, life-changing experience can happen, and relationships are created that can continue years after graduation!
If you're interested in learning more about how you can help create an amazing experience for an international student, please reach out to Sian Owen-Cruise at sowen-cruise@steinerschool.org.