Our Return to Italy (Part 1)
May 03, 2022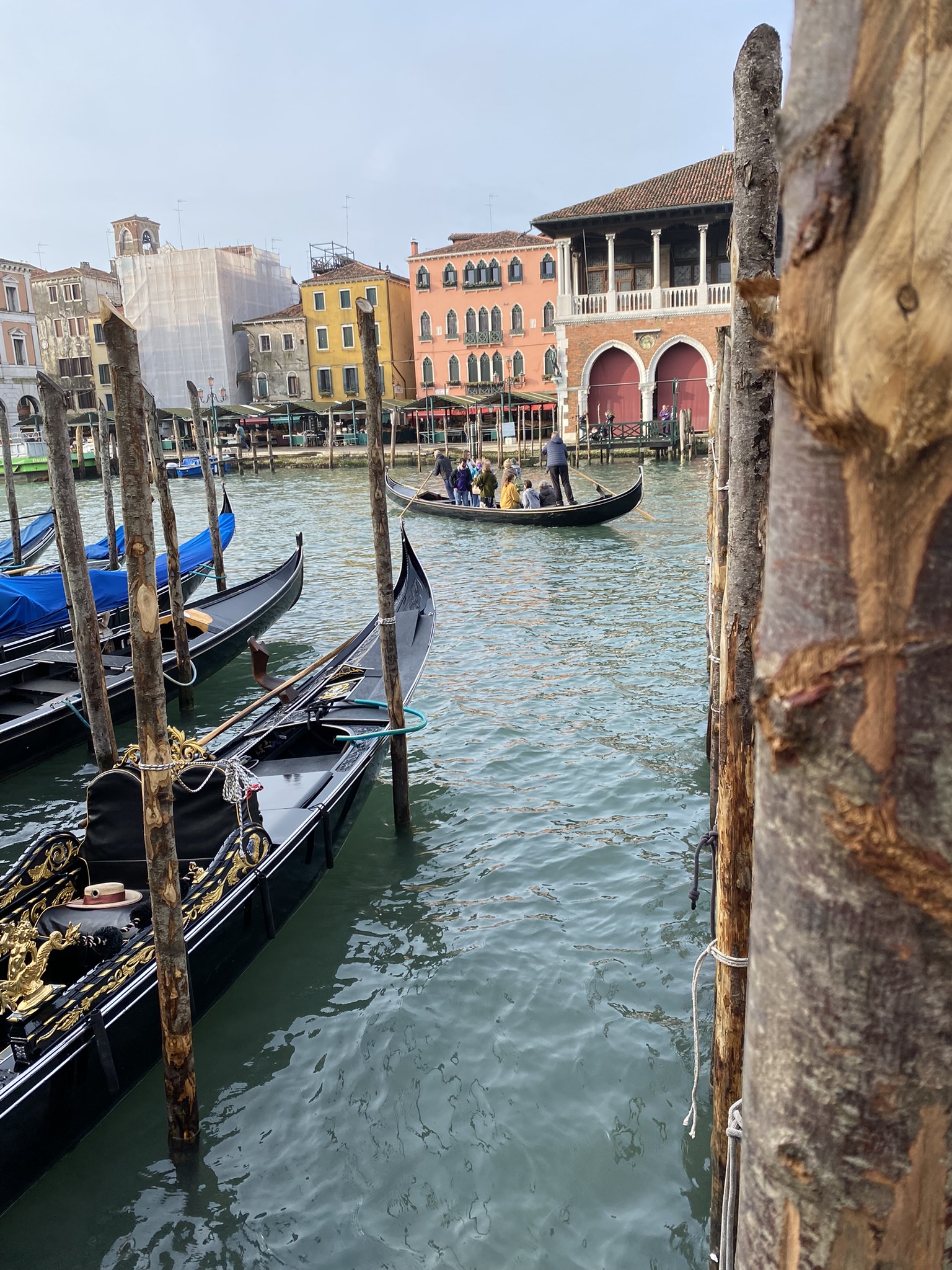 The 12th grade Italy trip has been a fixture at our high school since 2001. That's 20 years of incoming students looking forward to it before they ever set foot on our campus! Our high school Humanities and Art departments are in charge of this experience, which focuses on Art and Art History.
Despite the trepidation we all felt in planning for this trip during the ongoing pandemic, after two years without it we felt more sure than ever about the value of this capstone experience to our senior students, and we charged ahead. It took many months to plan and we had multiple scares with the vagaries of the flight and tour schedules, the worry over possible loss of accommodations due to COVID, and the additional work of verifying and collecting vaccination information and ongoing COVID testing for all students and chaperones, but everything fell into place. Before departing, students had a week and a half of intense preparation where they learned in-depth history and the curriculum context of the places they would visit, as well as some Italian phrases. They also had some time to practice live sketching. The careful planning of the trip - both curricularly and logistically - paved the way for a smooth and enriching experience for all the students.
The trip was seven nights: three in Venice, two in Florence, and two in Rome. Students visited important art and historical sites and were required to capture their trip via drawings and written reflections in their sketchbooks.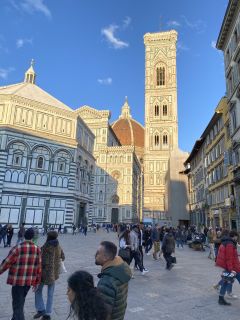 Upon their return, each student highlighted a meaningful Italy moment during an all-school assembly, including:
Being outside of the USA for the first time and experiencing all the differences and surprises
Going on group night walks in Venice and seeing the difference between the busy day time and serene night time
Experiencing St. Peters Basilica at the Vatican
Seeing everything we learned in Art History class up close
The many androgynous-looking statues beautifully displayed in The Uffizi
Climbing up the Campanile (belltower) in Florence and seeing how beautiful the city looks
Walking in the footsteps of the many great artists we learned about in school
Seeing Botticelli's The Birth of Venus in real life
Touring the Roman Forum with our guide, Francesca, and reliving ancient Rome
The restaurants, convents, and hotels where our school has long standing relationships
We are thrilled that the students were able to have these experiences after the disappointment of the canceled trips in 2020 and 2021. The Italy trip, like all of our school trips, is an opportunity for growth unlike what most students have in their day-to-day classes and extracurricular activities. Our class of 2022 students jumped at the chance to experience another culture, to see different ways of conducting daily life, and to consider a different, and much longer, sense of time through the history around them. Our wish is that they continue to lean in to the curiosity they have developed in high school so that they can keep learning and growing.
Join us for an in-depth look at the trip itself in our next Look A Little Deeper blog post!